Individualized attention at an appropriate pace for your child to succeed. Our primer program gives your child opportunity to move up to another level of education at a pace that suits their skills and maturity, allowing them to achieve success during this critical part of their early educational lives.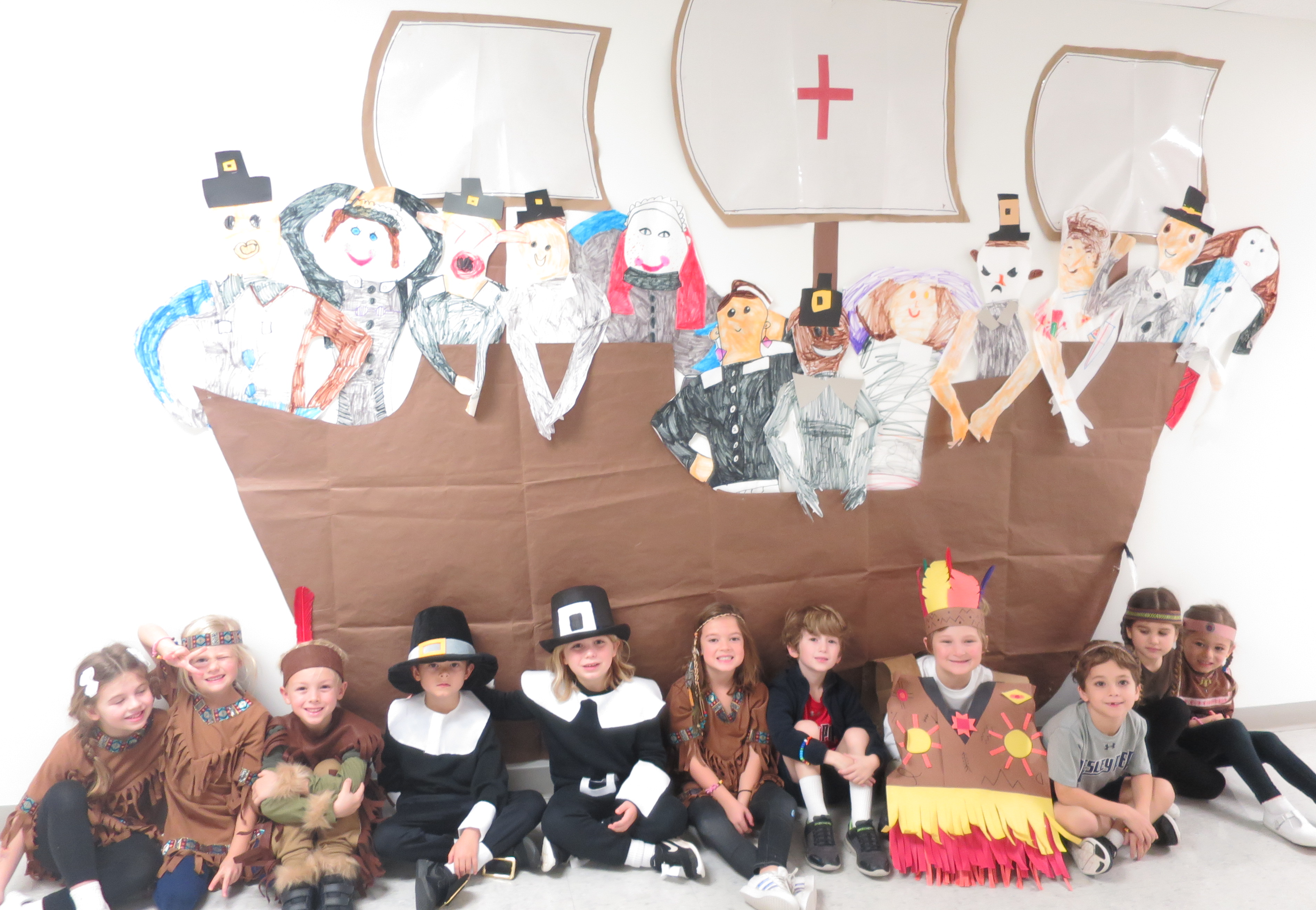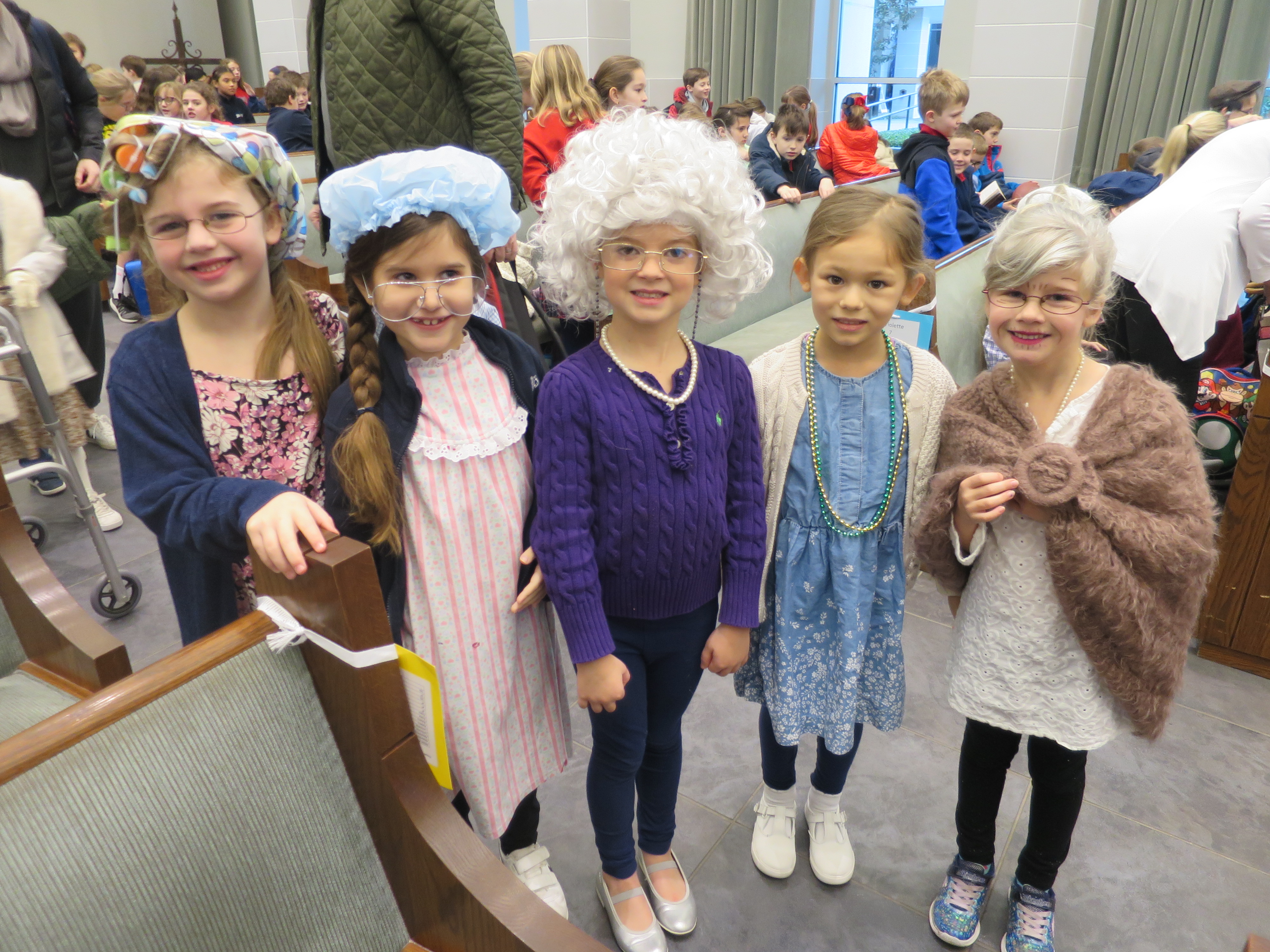 100th Day Celebration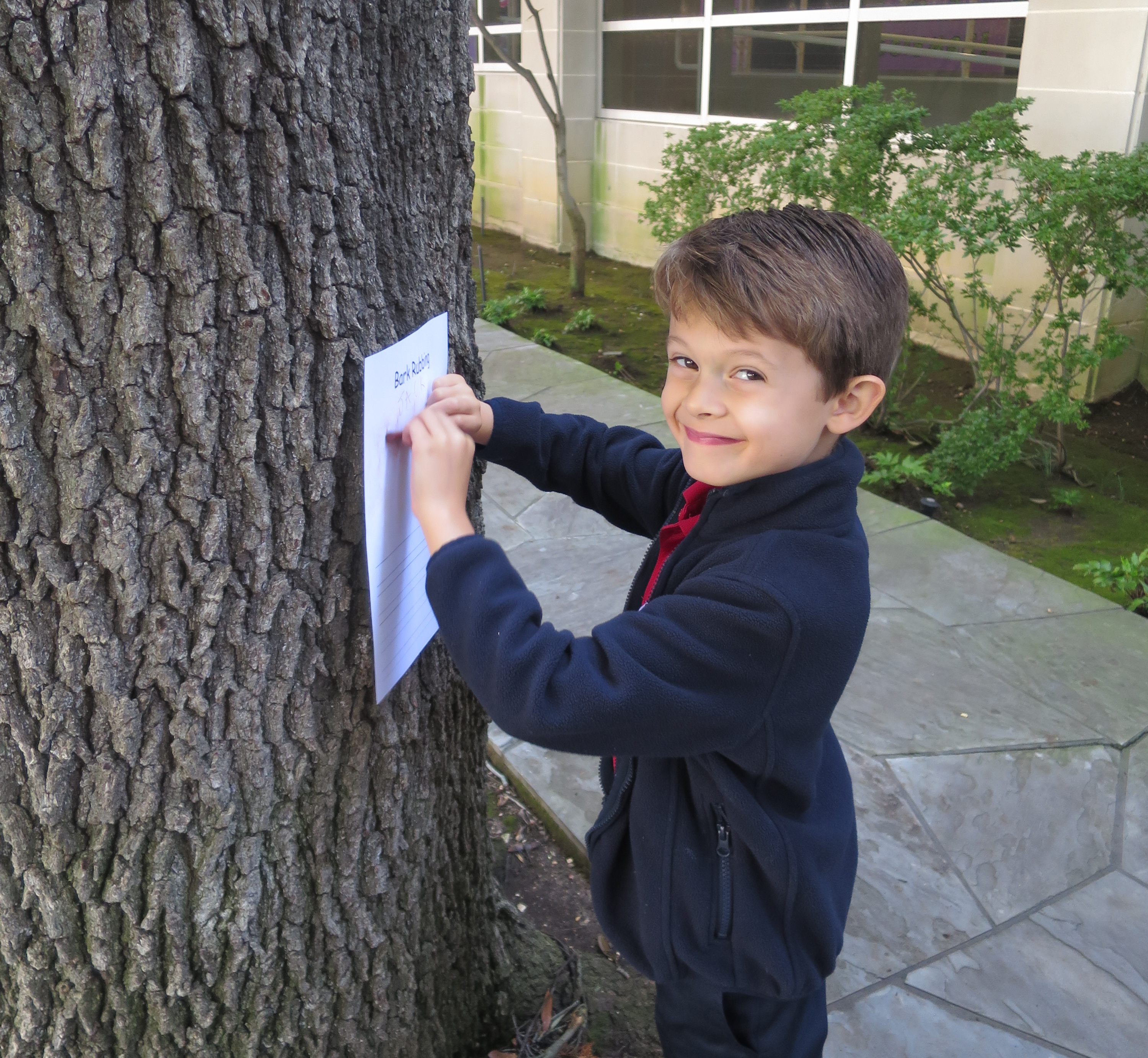 Outdoor Experiment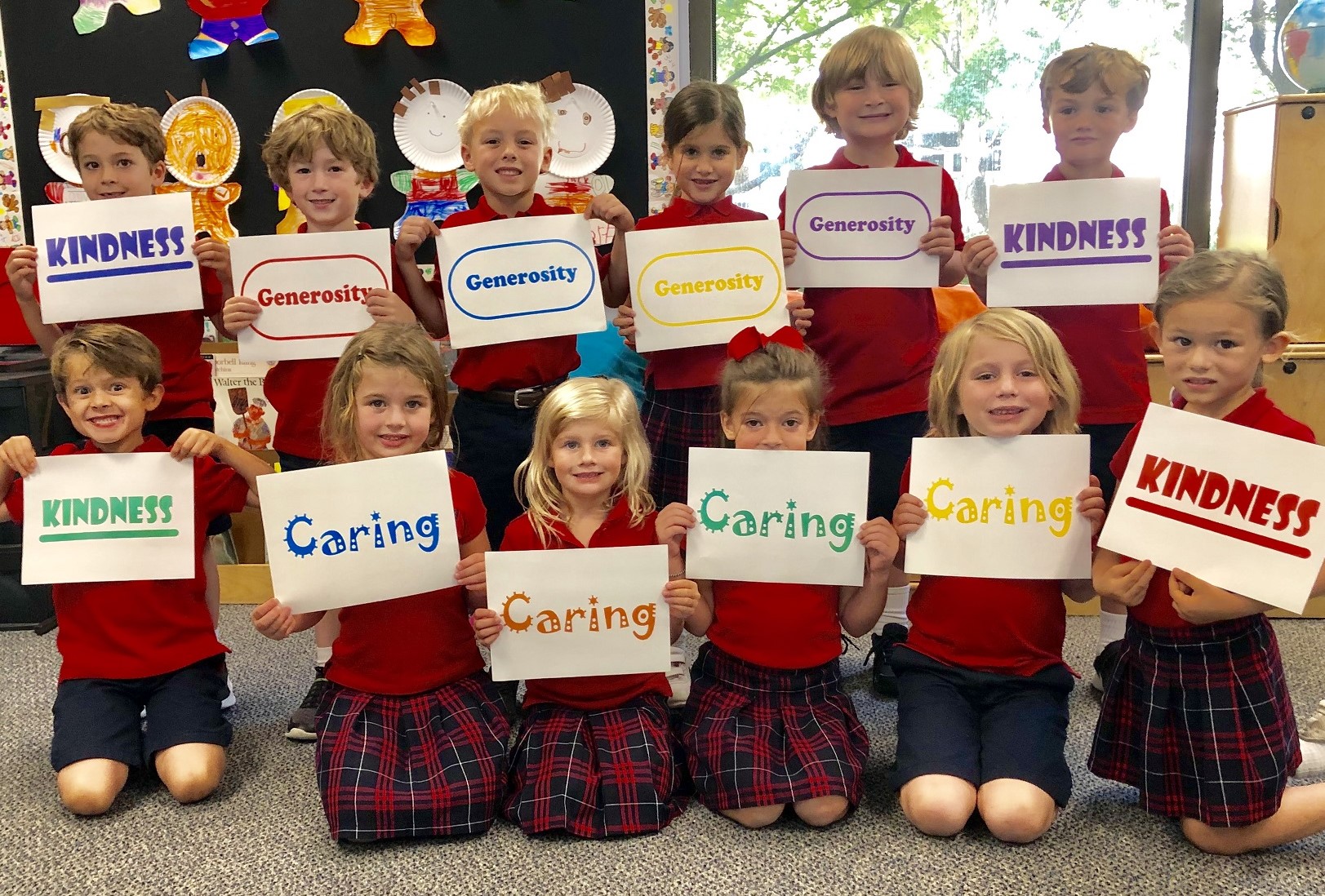 Kindness Lesson
How We Think About Primer
The primer class is a transitional year from kindergarten to first grade. Parents of primer students have a variety of reasons for choosing this program for their child. A class size of only 12 students enables the students to receive highly individualized attention. Typically with spring or summer birthdays, these children benefit from this transitional year, which gives them an opportunity to further mature and develop a variety of skills to better prepare them for first grade.
How We Emphasize and Reinforce Skills in Primer
A first grade curriculum is taught to the primer class but in a different classroom format from our first grade classroom. The skills that are taught progress at a slower pace, allowing students more exposure time before moving to the next skill level. Students also receive more teacher-directed lessons with less independent learning opportunities to assure they are developing their skills appropriately. Skills are reinforced through daily journal writing, curriculum workbooks, manipulatives, games, art activities, and videos.
How We Use Project-Based Learning in Primer
The reading and language arts curriculum for primer is theme-based, which allows the children to relate to practical experiences and develop further research. For example, the unit titled "Pets are Special Animals" allows the children to relate to pets they have come in contact with but also allows them to research animals unknown to them. Making a Pet-Care Book involves the class in discussion about a pet's needs and how can we fulfill their needs. The class also makes their own cut paper pets and describes these pets through creative writing.
Project-based learning is also used in science and social studies. For example, during the fall, primer students create their own tree notebooks to record data and observations as the seasons change. Hands-on learning occurs as students see, touch and feel the actual changes to trees, bushes and flowers. Making bark and leaf rubbings allows the children to discover likenesses and differences among the plants.
How We Differentiate Instruction in Primer
All students in the primer class are taught the same content, but small group skill reinforcement or one-on-one instruction is offered to focus on specific skill readiness. Whole group instruction is also used in all subject areas, but follow-up activities are individualized to meet specific needs. Students moving at a faster pace through instructional material will move to more skill-challenging independent activities. Slower-paced students will move through the instructional material with teacher assistance, allowing them time to engage in enrichment activities as well.
How We Develop Character and Social Skills in Primer
Through character development stories, teacher modeling, and a reward system, students in primer are taught appropriate social behavior for both their classroom and community. Understanding individual needs and respecting the feelings of others help to develop character in the primer students. Kindness and encouraging words reinforce the values we teach.
How We Prepare Primer Students for the Next Stage of Education
To prepare primer students for first grade, we teach and evaluate specific skills consistently in all subject areas through teacher observation and formal assessments. Beyond the language arts, math, science and social studies curriculum, the primer class develops stronger fine-motor skills, independence, self-control and social skills.
How Primer Fits Within the Continuum of Education at Wesley Prep
Primer is an important entity for the successful educational development of students who have completed kindergarten and may not be ready for the faster-paced, challenging program offered in first grade. These children are ready to be introduced to first grade curriculum but need a slower-paced program that enables them to be successful and build self-confidence. By offering the primer program, these children have an opportunity to move to another level of education within their limits, allowing them to achieve success during this critical part of their early educational lives.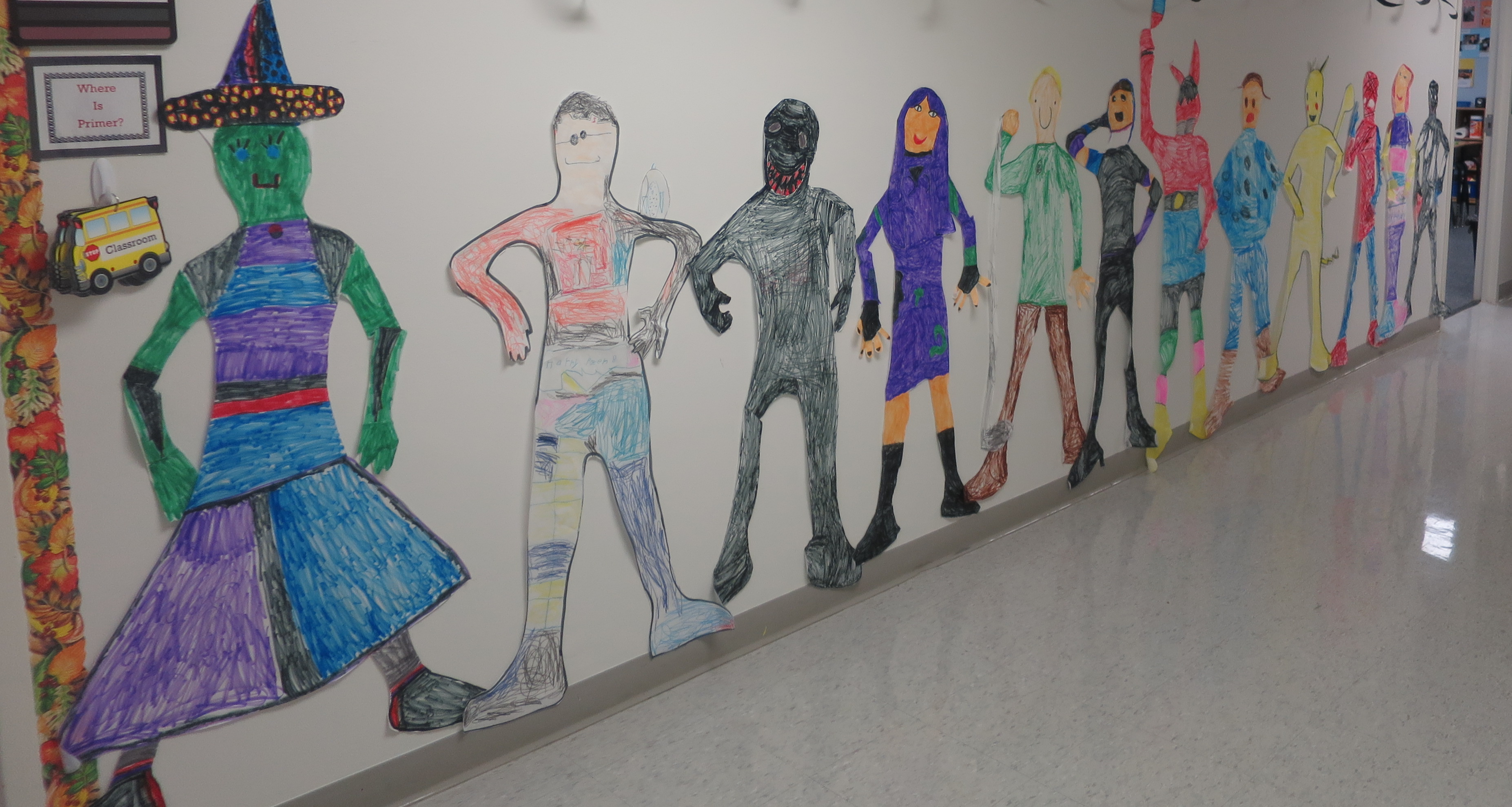 Halloween Hallway Costume Art