Filling their pockets with skills and confidence. "Five-year-olds are a delight to be around and wonderful to teach. Our kindergarten environment makes them feel valued, respected and safe to share thoughts and ideas, to explore, create and take risks."
—Kindergarten Teacher, Caroline Alexanderson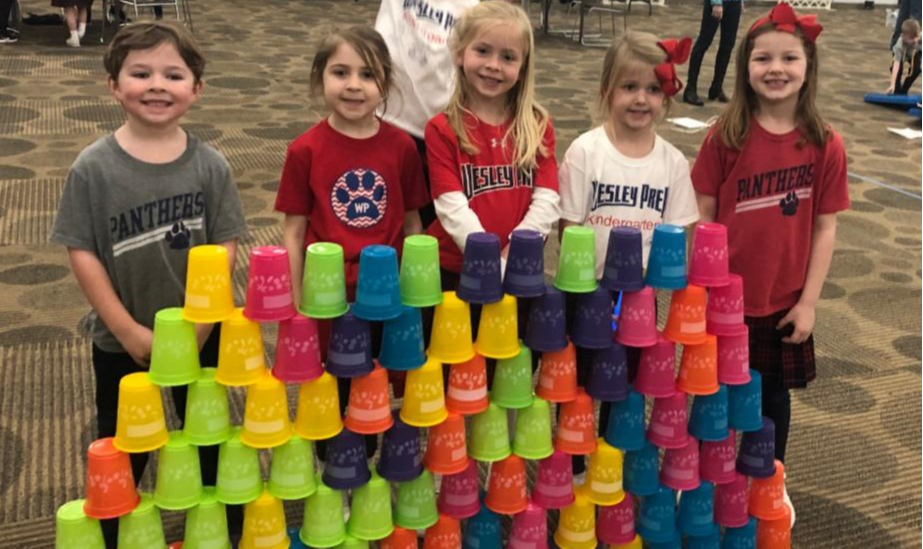 Kindergarten 100th Day Celebration!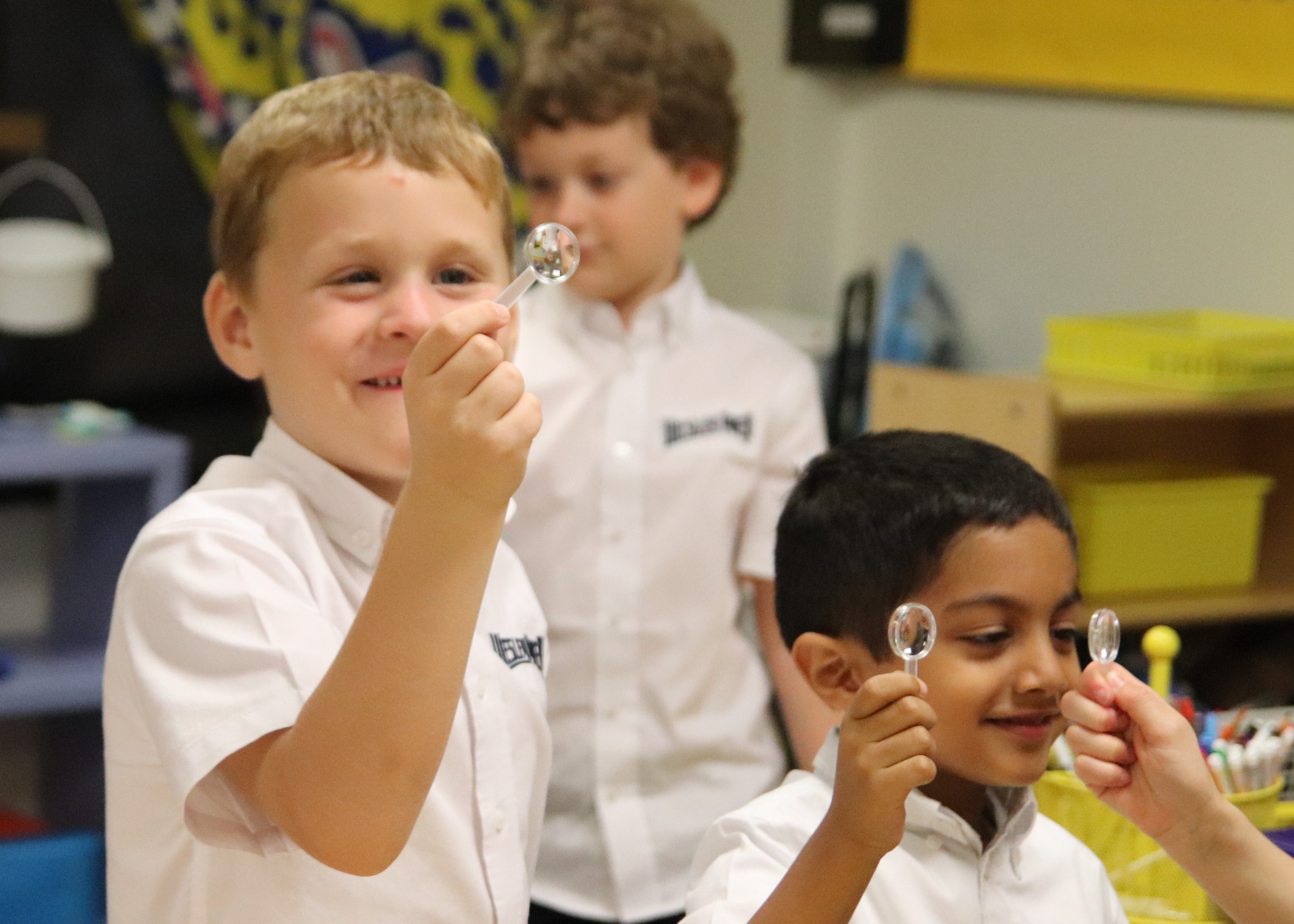 Science Experiment
How We Think About Our Kindergartners
Five-year-olds are enthusiastic about school and ready to learn. We recognize that a kindergartner benefits from both play and academic instruction, so our day is a blend of the two. We provide opportunities for development on academic, social and emotional levels.
Each kindergartner comes to us with a unique personality, learning style and special gifts to contribute to the class. The role of our kindergarten teachers is to find ways for each student to be successful, to be challenged but not overwhelmed, and to grow socially, emotionally and intellectually. Our goal is to ensure that each student develops a sense of belonging and feels confident that he/she is an important, contributing member of the class. When our kindergartners move forward, they are imbued with the knowledge that learning is fun and school is a wonderful place to be.
How We Emphasize and Reinforce Skills in Kindergarten
We use experiential learning, small group instruction for introduction of new concepts, and whole group practice for review and extension activities. The repetition and reinforcement of concepts is essential at this age. For one hour a day, we use center-oriented learning with our core centers being social studies, language, writing, math, blocks, fine motor, library, computer, art, science and manipulatives. Our lessons include all five senses as often as possible; for example, when studying the fall season, we'll write, sing, eat, smell, and feel as many "fall" things as possible.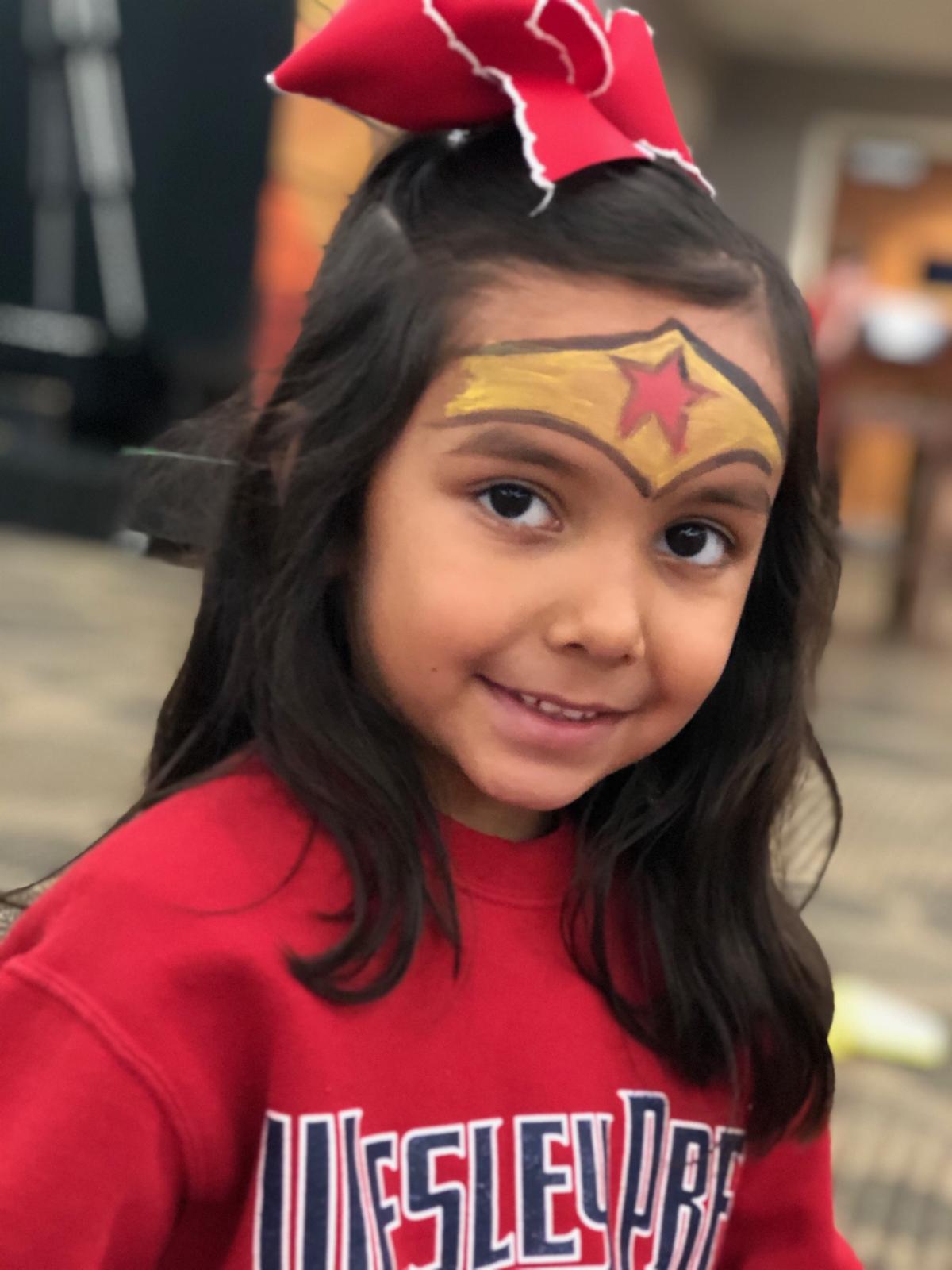 100th Day Celebration
How We Differentiate Instruction in Kindergarten
We informally assess daily in kindergarten. Our teachers observe students working independently (reading, writing, solving math problems) and quietly instruct each student how to strengthen his/her skill based on his/her current ability. For example, during a writing assignment, one student may be reminded to use punctuation, another may be encouraged to use lower case letters, while a third student may be encouraged to write several more sentences. Our small class size enables our teachers to focus on each student individually to determine areas of strength and growth. Beginning in late Fall, each student's reading skills are assessed weekly to determine which book level is best for them. We also formally asses each child four times a year to observe each student's overall progress.
How We Prepare Kindergartners for the Next Stage of Their Education
Kindergarten is the bridge between preschool and elementary school. It is our goal for the students to develop good work habits, confidence, social awareness and a solid academic foundation upon which to build.
How Kindergarten Fits Within the Continuum of Education at Wesley Prep
We are constantly preparing our students in the academic areas of reading, writing and mathematics while also concentrating on their social and emotional development. We encourage autonomy, problem solving and a love of learning. We want school to be their happy place.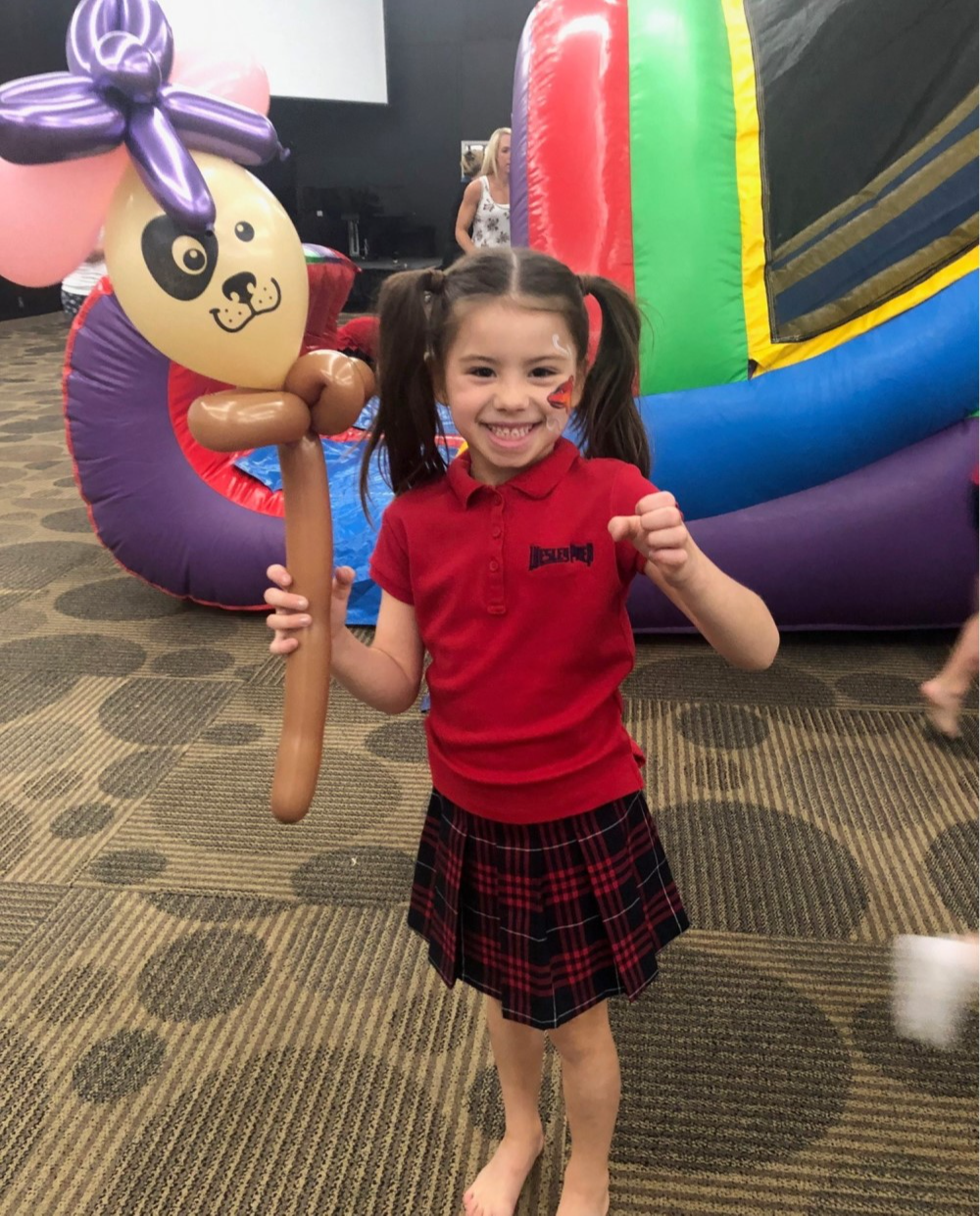 Bounce into Kindergarten Party
On-Campus Scientist Visit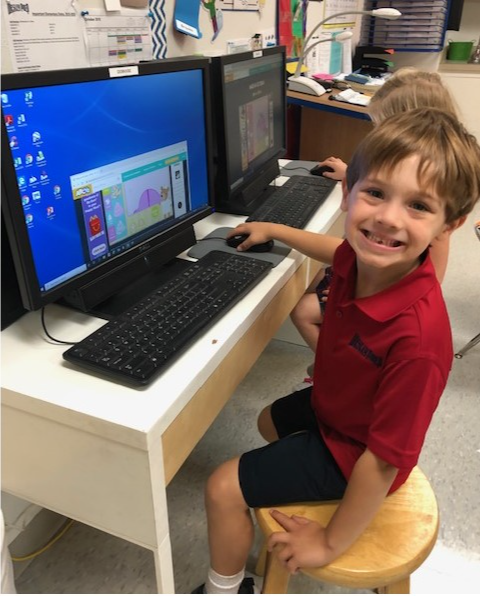 Classroom Computer Center