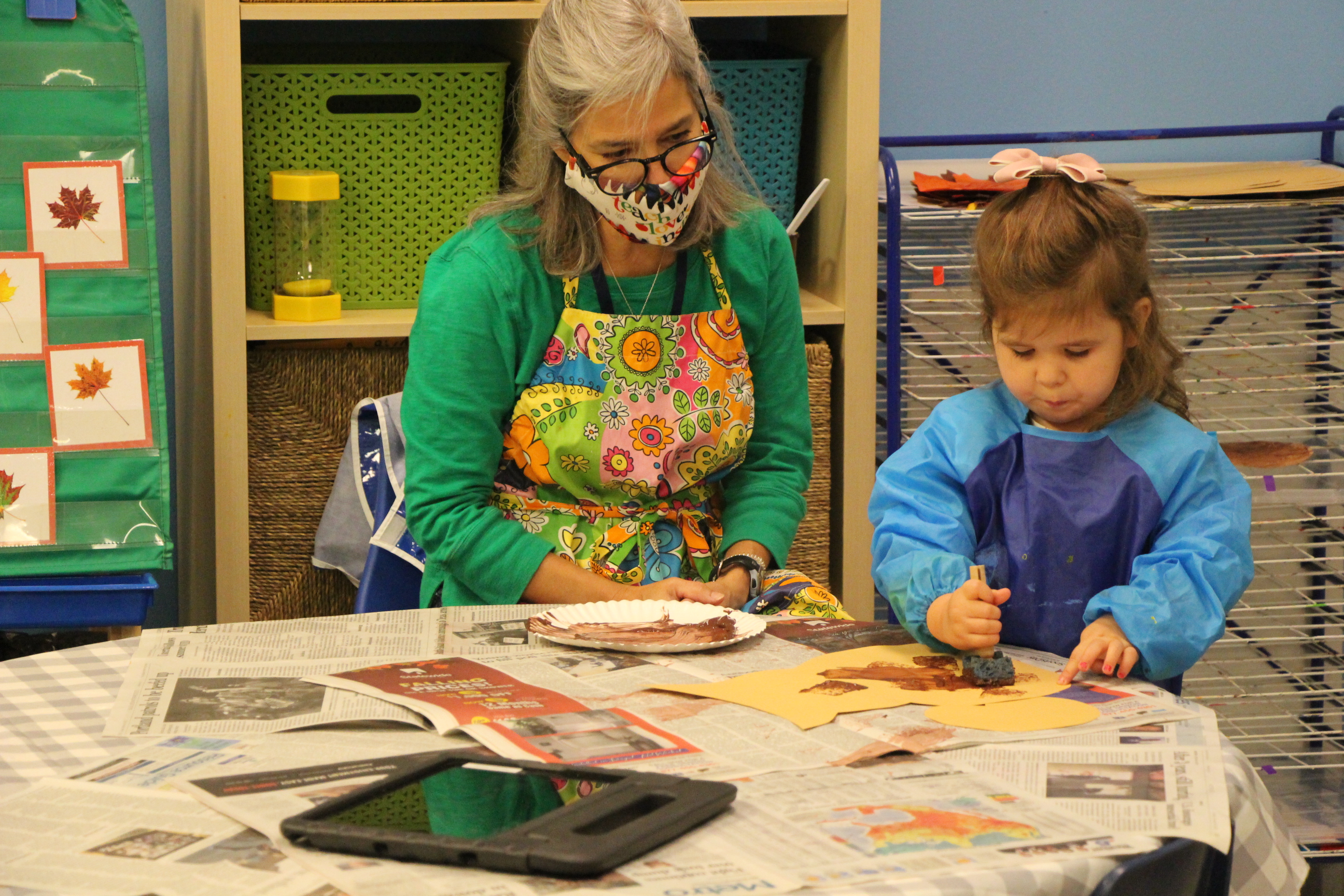 The following content is being updated regularly as new information is made available -- the newest content will be at the top. Please check back often and keep yourself and others safe!
March 2, 2021
Dear Wesley Prep Parents,
Wesley Prep is aware that Governor Abbott issued an Executive Order today that will rescind the statewide mask mandate beginning next Wednesday, March 10, 2021. At this time, Wesley Prep administration wants to thoroughly read the Executive Orders, hear from the CDC, DCHHS and the TEA.
We also know there will be many differing opinions regarding getting rid of the masks versus keeping everyone wearing them and this is a decision we will not make lightly. Every decision we make always takes into account what is best for each child, student, parent, teacher, and staff member and this decision will certainly not be any different. As I said in the Panther Page yesterday, our goal is and always has been keeping students on campus for in person instruction and keeping COVID-19 at bay. I feel we have done a wonderful job with this so far this year and I truly hope you agree!
Please continue to send your child to school wearing a mask. We will alert you if we have any updates to any of our safety protocols.
Thank you for the trust you place in us, as together, we work to keep our school safe, healthy, and open!
With faith, hope and love,
Linda
Linda Altick, Executive Director
January 11, 2021
Dear Wesley Prep Families and Community,
The 2020-2021 School year has been one of the most challenging school years in recent memory. The school year started in an environment of shut down threats, fear and uncertainty and our faculty, staff and families have responded in a courageous way to get the year started.
Our administration team and Board decided that our elementary students needed to be on campus and participate in experiential learning where they could interact with others, share ideas, build on social interactions, and experience the joy of community.
We respected the concerns of some families who wanted to keep their students at home; we designed a hybrid model of on campus learning and created a remote alternative for those students.
To open the campus, we have been diligent in our implementation of the safety protocols that were recommended by Dallas County Health and Human Services and the CDC.
Those protocols include the following:
Daily Health Assessments for each student and staff member on campus to monitor symptoms and changes in health.

Mandatory use of face coverings while in common areas, classrooms, and at arrival and dismissal.

Increased hand washing and use of sanitizer.

Distancing in classrooms and the creation of small 'cohort' groups to better manage the interactions between the various classes.

Increased cleaning standards of all shared spaces and improvements to air filtering.

Voluntary staff COVID testing is held every 2 weeks to monitor the health of our staff members.

Restrict visitors on campus (including parents). Any visitor allowed on campus is required to complete a health screening.
Wesley Prep elementary students started the school year remotely on schedule beginning August 19, 2020 and returned to on campus classes September 8, 2020.
Our Mother's Day Out (MDO) program opened the first week of September and our Preschool classes opened September 8, 2020.
We have had over 375 students on campus since the first week of September.
As we start the new year, we remain diligent in following our protocols. As the transmission rate has increased in Dallas there has been an increase in reported cases among the Wesley Prep families, primarily from family transmission during the holidays.
As we engage in the third and fourth quarters our focus remains on the safety of our students and staff.
Looking forward, plans are being developed to find reimagined ways to present some of the key programs that occur during the spring semester, for example, sports, field trips, Grandparents' Day, Night At The Museum, Art Show, and the end of the year Musical.
Thank you for sharing your children with us and trusting us to partner with you during these unprecedented times!
With faith, hope and love,
Linda Altick, Executive Director, laltick@wesleyprep.org
Bob Ressler, Director of Operations, bressler@wesleyprep.org
July 20, 2020
A Letter from Linda
Dear Wesley Prep Parents,
Thank you so much for reading the COVID-19 Policies and Procedures Outline for the 2020-2021 School Year we shared with you last Friday. As a we get closer to the start of school, Wesley Prep will continue to monitor the Dallas community health situation, re-adjust our re-opening plans as needed, and continue to communicate with you. Our top priority remains the health, safety, and well-being of our Students, Faculty, and Staff on and off campus. We are working hard to ready the campus for you, and we can't wait to see your students return.
In preparation to re-open for both face-to-face and/or remote learning, we are asking you to complete your enrollment/reenrollment process immediately - the due date for completing this process is Monday, August 3rd. This is a requirement every year and helps us update important demographic and health data, finalize class lists, and get to know the most recent information about your child before the start of school. No student will be allowed to begin school without completing the online enrollment/reenrollment packet and completing and returning the medical-related documents to Wesley Prep. See below for more information.
We wish you a wonderful rest of July and August and we are looking forward to getting back with Elementary Students virtually until we can gather in person on campus when the restriction is lifted. And in September with our MDO and Preschool Panthers! Spread JOY, not germs!
With faith, hope, and love,
Linda
Linda Altick
Executive Director
laltick@wesleyprep.org
July 13, 2020
A Letter From Linda
Dear Wesley Prep Parents,
We are all eagerly anticipating the reopening of Wesley Prep for the 2020/2021 school year and are looking forward to seeing the students on campus and you parents from a physically safe distance! Wesley Prep administrators and some of our incredible teachers have been meeting all summer to formulate and decide on our protocols, policies, and procedures for safely re-opening in August and September. Bob and I will present these plans at our July Board meeting on Wednesday, July 15th and then we will put these in an email to you on Friday, July 17th. In addition to these general re-opening plans that pertain to all students, you will also receive additional information from us regarding the specific program levels that your student is enrolled in for the 2020-2021 school year and what might look different or need to be radically changed for the first 90 days.
We are all certainly aware that the virus is still prevalent and any and all plans put in place by Wesley Prep may have to be modified due to restrictions imposed on schools by the Health Department or other government entities. We continue to commit to transparency and dialogue between all of us as we partner with each other during this unprecedented time in history.
We appreciate your trust in us and we appreciate your support as together we embark on this new journey to educate, socialize, and love your children in a COVID world.
With faith, hope, and love,
Linda
Linda Altick
Executive Director
laltick@wesleyprep.org
July 7, 2020
A Letter From Linda - How Can You Prepare Now?
Dear Wesley Prep Parents,
What can you do now to prepare to return to school in the fall?
• Start doing a daily assessment on each person in your household.
• Purchase a thermometer you are comfortable using, if you do not already own one.
• Start getting into the habit of washing your hands throughout the day with your child.
• Start having your child practice wearing a face covering in public places (depending on the age of your child, a face covering may be required in common areas on the school campus)
• Continue to practice physical distancing when you are around people outside your immediate family (not living within your home).
These daily assessment questions are based on the most recent guidelines from the Centers for Disease Control and the Dallas County Health and Human Services:

In the past 24 hours, have you?
1. Have you had a temperature greater than 100.0?
2. Have you experienced chills?
3. Have you experienced a cough?
4. Have you had trouble breathing or shortness of breath?
5. Have you experienced a new loss of taste or smell?
6. Have you experienced fatigue or unusual tiredness?
7. Have you experienced muscle or body aches?
8. Have you had a headache?
9. Have you had a sore throat?
10. Have you had congestion or runny nose?
11. Have you had nausea or vomiting?
12. Have you had diarrhea?
13. Within the past 14 days, have you been in close contact with a person diagnosed with COVID-19?
14. Is anyone in your household under investigation for COVID-19?
As always, Wesley Prep will continue to follow the guidance of the CDC and the DCHHS. We are continuing to work on our COVID-19 policies, processes, and procedures and will send them to you by the end of next week. As we have stated before, our goal is to have a safe re-opening of our school for all age levels and we truly appreciate you partnering with us during this season of uncertainty.
With faith, hope and love,
Linda
Linda Altick
Executive Director
laltick@wesleyprep.org
June 30, 2020
A Letter From Linda Concerning Fall In-Person Learning
Please see below for our current plan regarding in-person learning during the Fall 2020 semester. As always, these plans are subject to change as we react to events concerning COVID-19.
Dear Wesley Prep Parents,
As we have communicated in the Panther Page over the last month (and in a letter included with your enrollment packet mailed to our families in early June), our plan is to have in-person classes beginning in August for Elementary students and in September for our MDO and Preschool students.
We are certainly aware that the number of people exposed to COVID-19 in Dallas has escalated, but we are hopeful that the next 6 weeks will bring a decline in reportable numbers so that no official shelters-in-place or closings will be required.
Our administration team, along with several key teachers at all levels, are part of our COVID Opening of School task force. This group continues to spend time every day developing our plans for the first 90 days of school. As these plans become more finalized, we will send you updates on how all of this might look when school begins in the fall.
Our task force is focused on five main areas of responsibility:
1. Health and Safety
2. Operations and Logistics
3. Academics and Student Experiences
4. Business Continuity
5. Communications and Admissions
We will continue to monitor all communications from Governor Abbott, TEA, the CDC, the DCHHS, and DFPS so that our plans are in alignment with their requirements and recommendations. I am also in daily contact with several area preschools who are year-round programs or planning on having July summer camps to see what types of accommodations are working for them for us to consider as best practices for this next year.
Since there has been a significant increase in reported cases of COVID-19 in the Dallas area, we would encourage all families to continue wearing masks, practicing physical distancing, increasing hand washing and avoiding being in large crowds. If the numbers stay high, it is conceivable that there might be a delay in schools being able to open in the fall as planned.
As of now, when we do open, families can expect, at a minimum, the following during the first 90 days:
1. We will be requiring families and Wesley Prep teachers and staff to perform some form of daily health assessments before coming to school.
2. There will be modifications to morning drop off and afternoon dismissal procedures at all age levels.
3. We expect restrictions on parents/visitors being able to enter the school building.
Thank you for your support as we navigate through all the recommendations and requirements to safely open our school in the fall.
Have a Safe and Happy Fourth of July,
Linda
Linda Altick
Executive Director
laltick@wesleyprep.org
June 2020
Executive Director Letter
Dear Wesley Prep Parents,
For those of you who were with us this past school year, you are aware that we spent the last half of March through May sheltered in place with remote learning. We all acknowledge that we vastly prefer for all of our students to be on campus with their teachers who are guiding, modeling, teaching, and loving their students in person! That is what our plans are for the fall of 2020.
As I'm writing this letter to you, we do not know what the future holds for us or exactly what the opening of school will look like in August and September as we open our doors to over 400 fabulous students and around 70 teachers and staff. What we do know is that the Wesley Prep administrative team is constantly monitoring new guidelines both suggested and required by listening to webinars, health officials, and others who have decision-making responsibilities for our collective welfare while we discuss a number of potential scenarios for the reopening of schools and Wesley Prep in particular.
Currently, the Bishop of the Methodist church is not allowing churches to be open, so our June camps were closed. However, if we had been able to open, the following are some of the guidelines we would be adhering to for your student to attend Wesley Prep now:
1. Temperature checks every morning and a general review of the health of the student.
2. More staggered start and end times to keep from having too many people queued up outside waiting to get into the building.
3. Parents would not be able to enter the building, so drop off would occur outside and staff would take the students to their classrooms.
4. Removal of all equipment, toys etc. that cannot be easily disinfected.
5. Limit exposure to other staff and students. Only one class of students on the playground at a time (for potential tracking purposes).
Will these procedures still be in effect when school opens in the fall? We truly cannot answer that question. These guidelines may be gone and replaced by other guidelines that are stricter or potentially less strict. Again, what I do know is that Wesley Prep is planning on opening on time with excited teachers and staff eagerly waiting to see the students that we are honored to have in our school. We have taken the following proactive measures to maintain safety and business continuity:
• hired additional cleaning staff • updated policies adhering to new health protocols with intensified cleaning and disinfecting measures over pre-COVID-19 levels
• hired a Coordinator of Strategic Initiatives and eLearning to guide any new required remote learning
• purchased more technology for staff to use remotely if needed
We will continue to apprise you in the Panther Page (digital newsletter) of any new guidelines, procedures, policies, or processes that will affect you or your student. If you currently do not receive the Panther Page and want to be added, please email me at laltick@wesleyprep.org. Also, please email me if you have any additional questions or concerns; I will be happy to chat with you. The health of the children, parents, teachers, and staff of Wesley Prep is our highest priority and we will spend all summer working towards a safe, secure, and JOYFUL return to campus!
Have a wonderful summer!
With love,
Linda Altick
Executive Director
May 18, 2020
Executive Director and Board Messages
Dear Wesley Prep Parents,
As we come to the last week for our MDO and Preschool Panthers and the last week of instruction for our Elementary students, I've allowed myself some time to reflect on the entire 2019-2020 school year. We began the year with high expectations and excitement surrounding the students, parents, and teachers and staff - and all of the possibilities that would unfold before all of us during the year. The Wesley Prep community continued to have high expectations of ourselves, as together we weathered a required shelter in place with remote learning as we learned how to navigate through Covid-19. Did we meet everyone's expectations during Covid-19? No, I'm sure we did not, but I can absolutely promise you we did our best during a truly difficult time for all of us as we learned how to teach from a distance.
I'm so proud of the teachers and staff who learned how to instruct and entertain using technology that most of them knew little about prior to Spring Break. Make a video? Okay. You want me to be the director, producer, camera crew, make-up artist, hair dresser, wardrobe consultant, AND actor in my own video - and I'm to market it too? Alright, I'll learn! Editable files? Zoom? Ideas, lessons, suggestions? Grading? Chicks hatching? Drive-thru hellos....thanks to each of you for doing your best during an incredibly difficult time for all.
I'm so proud of all of the parents who jumped right in and did their very best as teachers, playmates, and parents while managing their own work environments from home. And as the time wore on, you realized how many life lessons you could teach your children right now during this unusual time that had very little to do with reading, writing and arithmetic. As I heard from you, I could sense you were modeling calmness and caring for your family and for others every single day. You saw that chores gave the children structure in their day and a sense of pride in helping keep the family unit strong. You allowed them unstructured time to dream, explore, imagine, and become lifelong problem solvers. You gave them time to BE. You gave yourself time to BE. You gave yourself time to re-calibrate and rethink what is important and what truly is not.
I'm so proud of our students at all levels. The students never missed a beat because they knew they were safe and loved and they knew the adults in their life would be there for them. And every day they learned lessons about academics, their senses, or how to wait your turn on a Zoom call when everyone wants to talk at the same time. They learned lessons about how to keep up with friends from a distance and the importance of staying in touch. They learned about how to coexist in a family unit and I know they learned new things about themselves. They learned how to pivot from what they knew to something that was very new to them. They learned perseverance, resilience, and grit. They learned they can do all things through Christ who strengthens them. They learned all of this because they kept the faith, they kept hope, and they kept the love for all deep in their soul.
I'm so proud of all of you, and I'm so very proud and thankful and grateful to have had each of you with me during this Covid-19 journey. I will never forget the kindnesses shown and the words of encouragement and the love that came across in emails, notes, and drive-thrus. Thank you for being our partner in good times and in harder times. Because we all kept our faith and our hope and our love for each other, we came out on the other side just as GOD planned as a STRONG Wesley Prep community. Thanks be to GOD for the blessing of each of you!
With faith, hope, and love,
Linda
FROM THE BOARD
Dear Wesley Prep Community:
Due to the Covid - 19 crisis, the Wesley Prep Board of Directors certainly understands that you, our school parents, have concerns about the upcoming school year. While we do not know what the future holds, the Wesley Prep Board and administrative staff are constantly monitoring the situation as it unfolds and are committed to keeping you informed as soon as any and all decisions are made regarding on-campus instruction in the summer and fall, how it will look and what we will be doing with the students to keep them safe while in our care.
Some Frequently Asked Questions:
Will Wesley Prep hold on-campus classes this fall?
Wesley Prep plans to hold classes this fall for on-campus instruction subject to any new guidelines from the State of Texas, Dallas County Health and Human Services, and the Texas Department of Family and Protective Services. We are always monitoring the latest directives concerning state and local educational requirements as well as being in contact with similarly-situated schools in our area for the purpose of sharing information and best practices as we return in the fall.
We are incredibly blessed to have Nurse Teri continually communicating with other private school nurses and being a part of a weekly debrief by Dr. Wendy Chung, Chief Epidemiologist of the Acute Communicable Disease Epidemiology Division of the Dallas County Health Department who keeps the school nurses apprised of any and all health-related information as it pertains to schools and our ability to reopen in the fall.
As you might expect, on campus instruction will in all probability require some sort of social distancing with increased hygiene procedures for everyone. This could also take the form of staggered starts, partial distance learning or even different learning experiences for different age groups. We will keep you informed as we know more concrete details.
What if the State closes on-campus instruction?
It is possible that the State may begin the year by closing on-campus instruction and this could mean a rolling or staggered start. Wesley Prep is investing in additional distance learning capabilities and we have also hired a technology instructional coach to work on enhancing our distance learning plans at all levels at Wesley Prep.
Wesley Prep is aware of your concerns and recognizes that our MDO and preschool classes in particular face a more difficult learning experience when done remotely; we are reviewing alternate plans, including whether it makes sense to offer these experiences in the event on-campus instruction is not available.
Has this affected Wesley Prep finances?
As you can imagine, the economic uncertainty has resulted in near-term revenue shortfalls due to parents deferring full payments, or, in some cases, delaying attendance commitments. While these revenues and commitments are typically realized in March, we are confident that once more certainty returns, these shortfalls will be reduced. As stated above, Wesley Prep will incur additional expenses to comply with health and safety protocols as well as expenses for additional staff and technology needed for enhanced distance learning capabilities.
Will Wesley Prep offer a refund if campus is closed?
The budgeting process for the 2020-21 school year began in the fall of 2019. Wesley Prep uses student numbers to fulfill its staffing requirements before the school year begins, and any refunds would impact our ability to implement our curriculum and retain teaching staff for the upcoming school year.
Wesley Prep does recognize that the Covid-19 crisis has altered everyone's lives. Wesley Prep's Board of Directors, along with administrative staff, have committed to continually visit this issue, and to keep you informed in a timely manner. We are planning on having on-campus instruction in the fall with committed and engaged teachers and staff. The Board of Directors will make a decision on this issue once a more definite understanding of all of the guidelines required for reopening campuses becomes known to us and we can thoughtfully and prayerfully analyze the procedures and requirements needed for having students on campus in a safe environment.