Leading the way and making a successful transition to the next level. We challenge our sixth graders with a difficult course load, with opportunities to build on their skills and knowledge while moving toward higher levels of mastery.
Go confidently in the direction of your dreams. Live the life you've imagined.
-Henry David Thoreau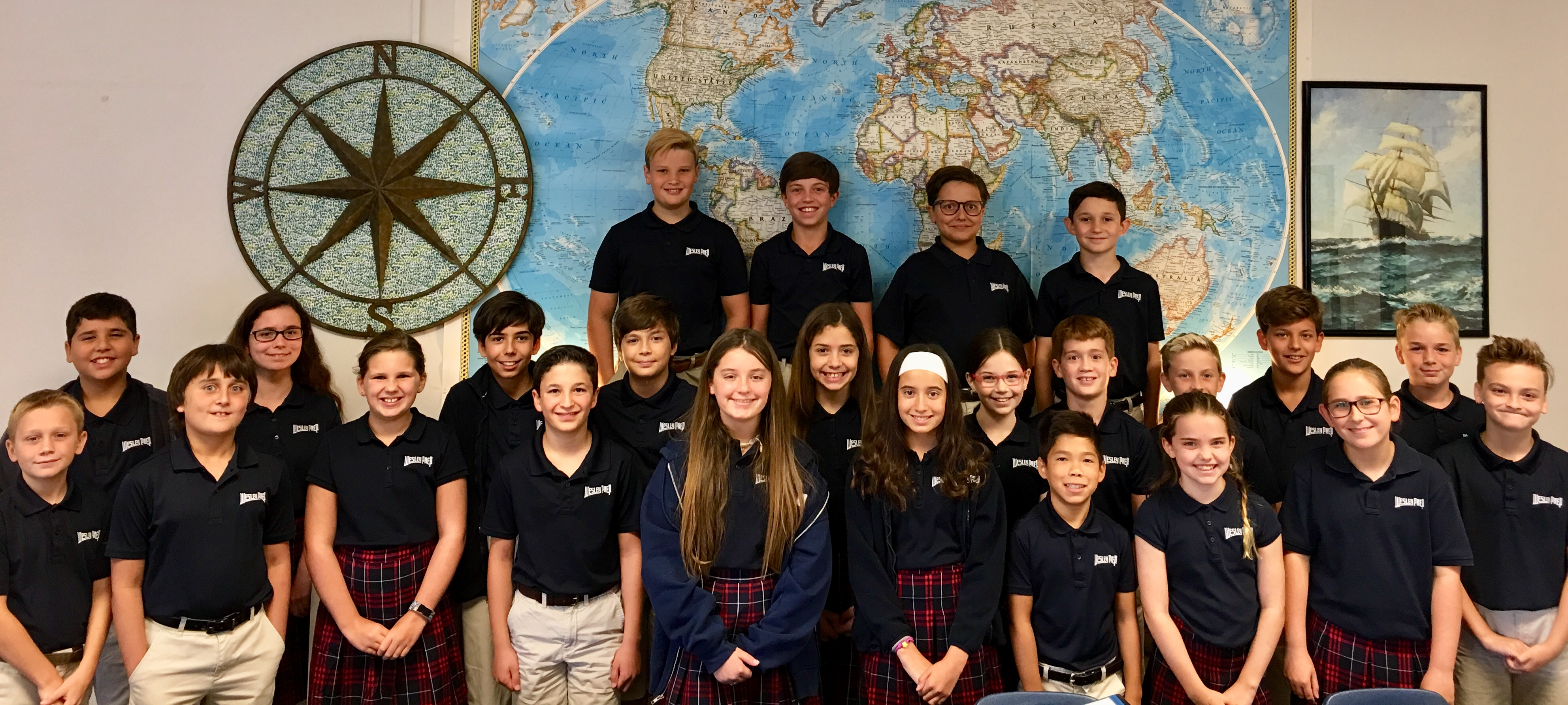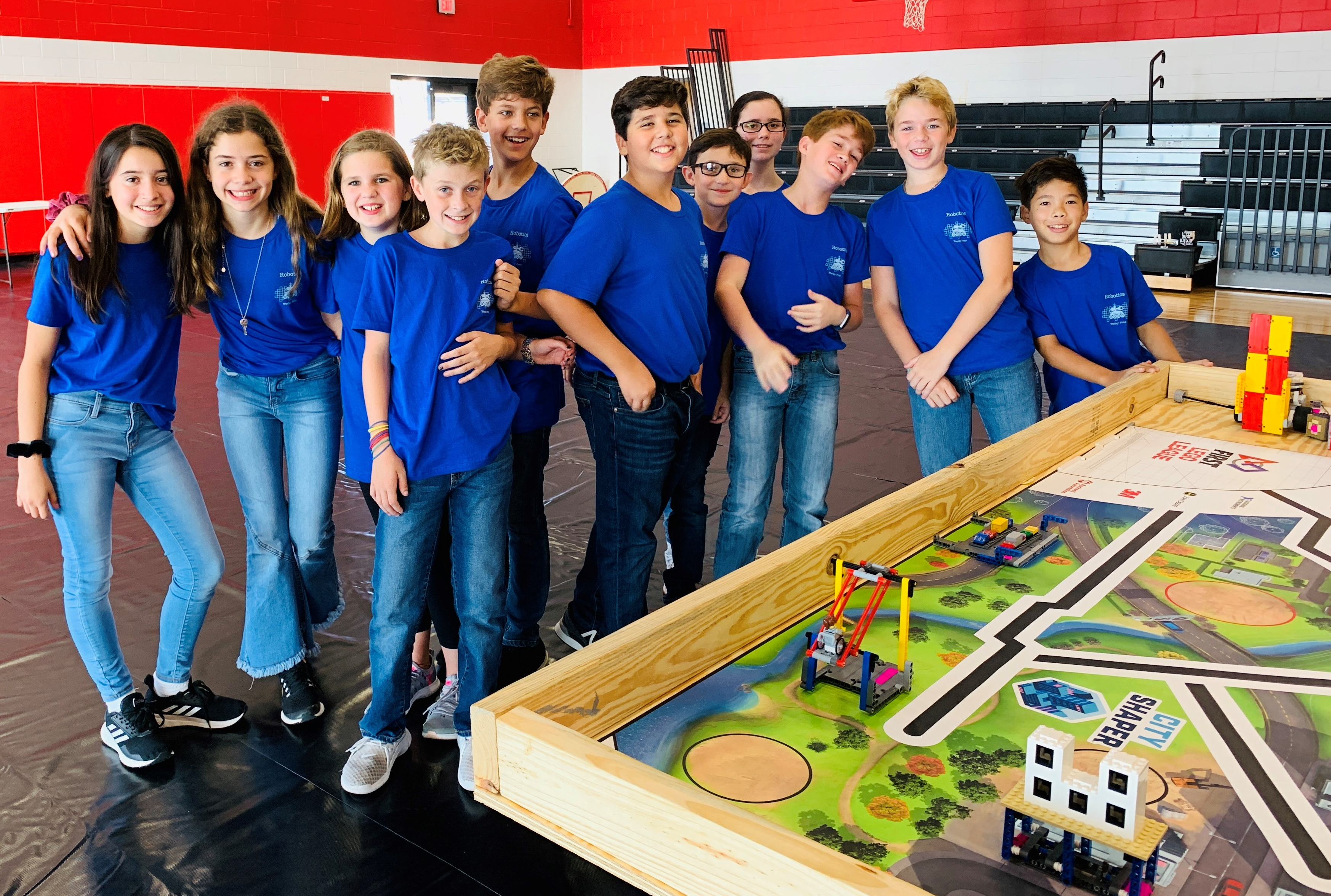 First Lego League Competition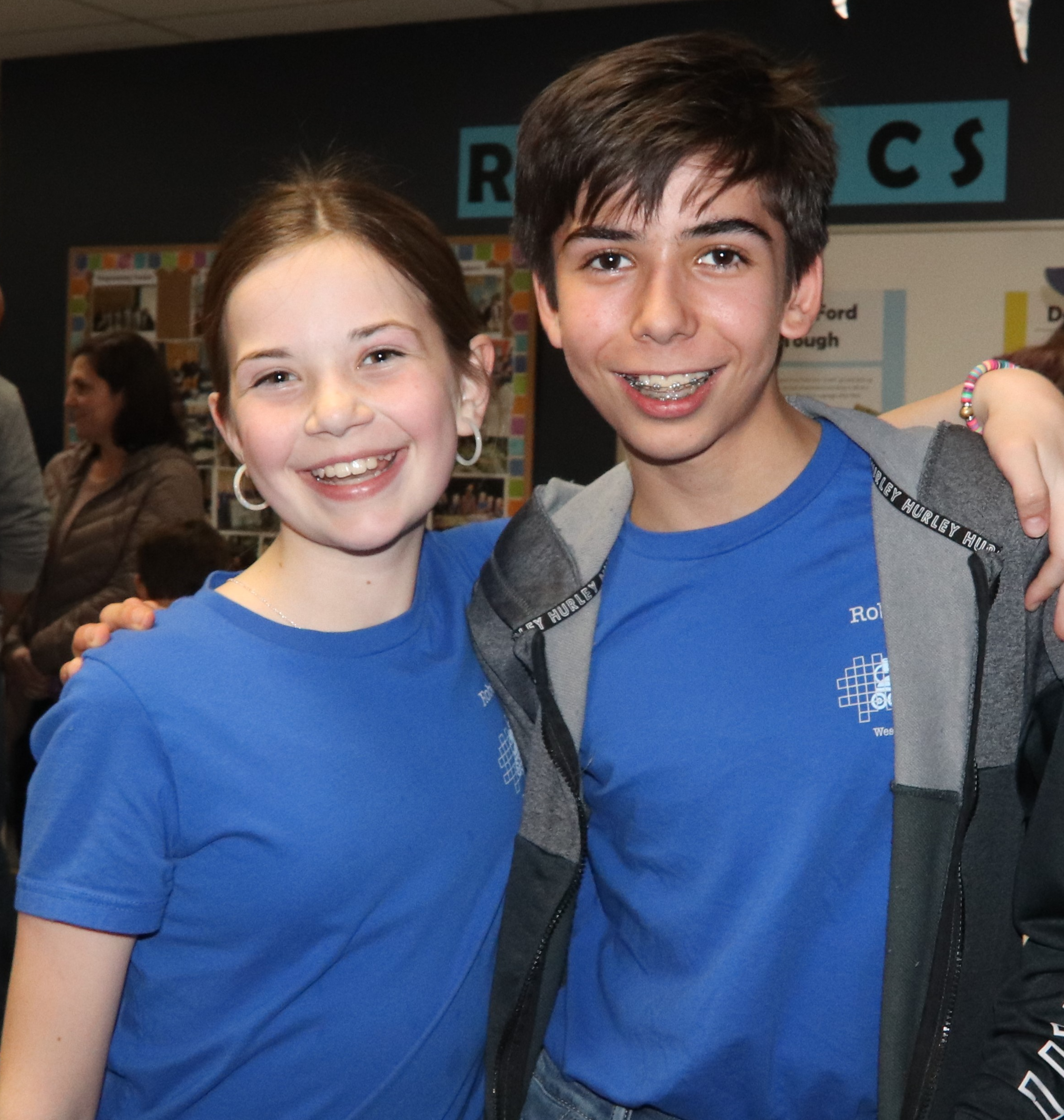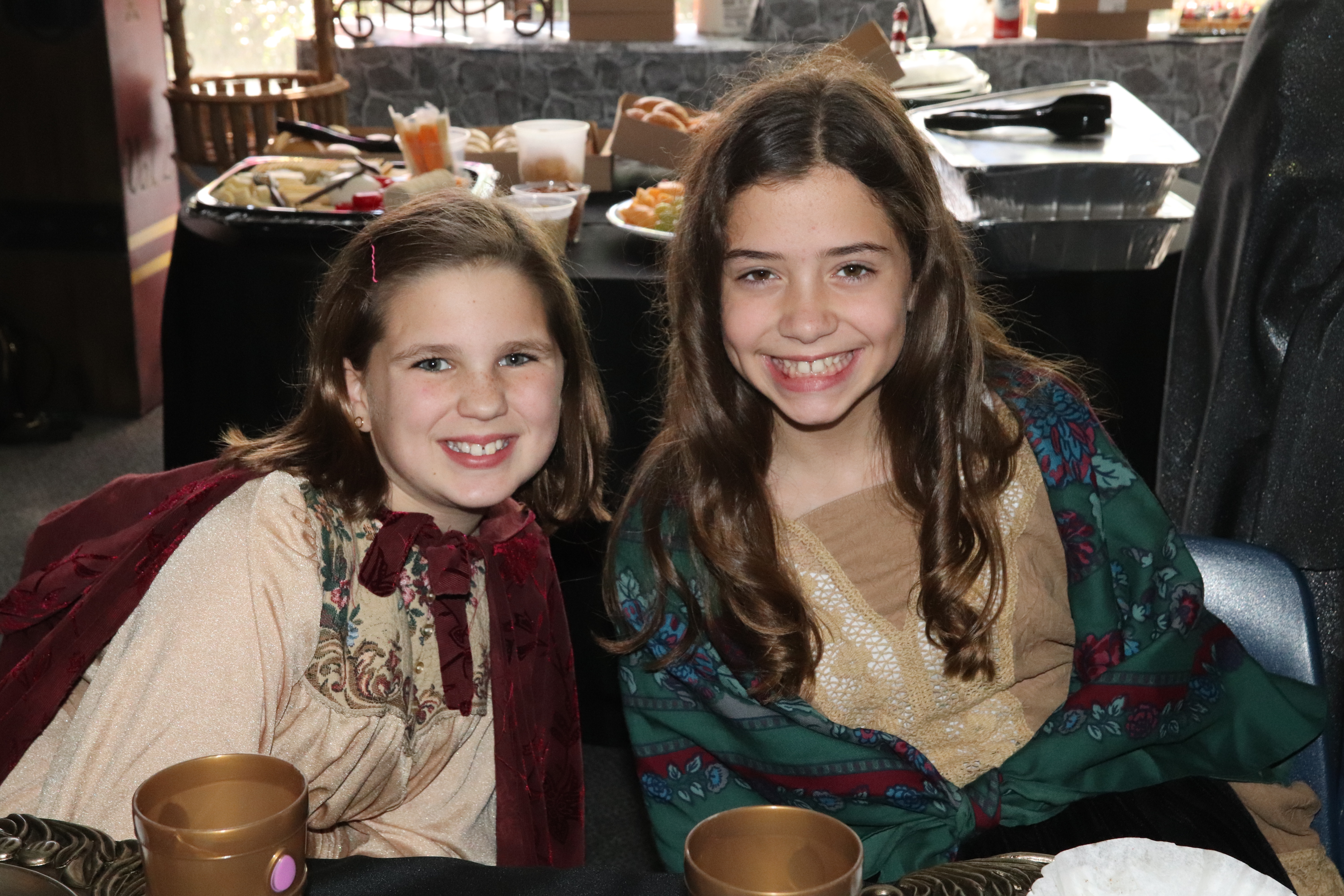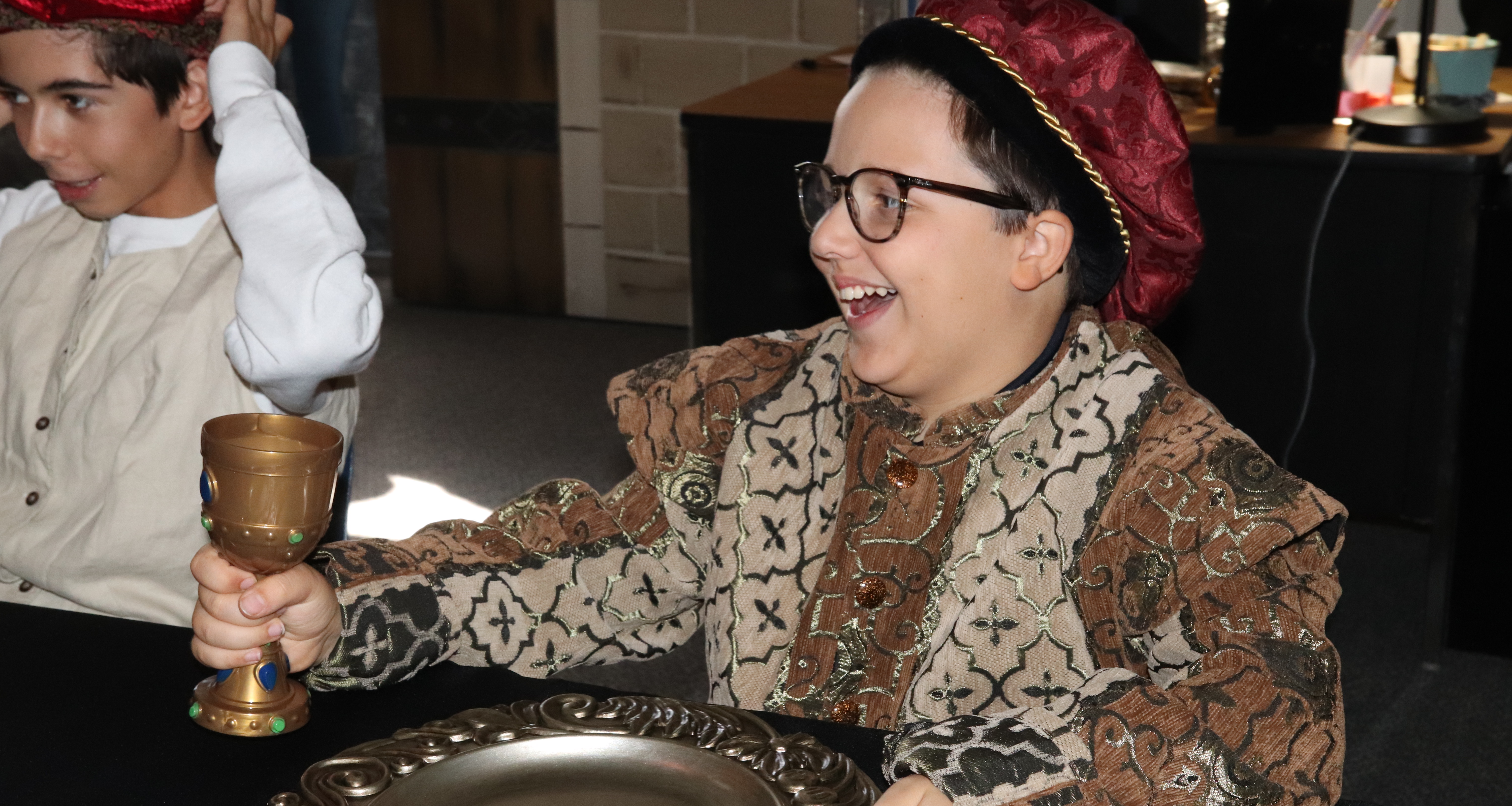 How We Think About Sixth Graders
Sixth graders are making the transition to adolescence. They show more self-assertion and curiosity and therefore are given the opportunity to take on more self-directed learning. Typically sixth graders have a broader range and stronger intensity of emotions. And while there may be more interpersonal issues coming to the surface, we have high expectations for them to lead their fellow students by modeling responsibility, tolerance and respectfulness.
How We Emphasize and Reinforce Skills in Sixth Grade
Sixth graders are encouraged and expected to take risks and make mistakes. Curriculum is connected to students' learning styles, interests and questions. The sixth grade academic environment is designed to foster independent learning; develop organizational, study, and time management techniques; and promote self-advocacy.
How We Use Project-Based Learning in Sixth Grade
Sixth graders work on an interesting variety of research projects, such as biographies of world leaders, the Seven Wonders of the World/Ancient World and ancient cultures. Students create their own project or demonstration based on an ancient group of people, write and perform a debate in character as the Greek Gods and Goddesses, use literature as a creative tool, and investigate real-world topics. They read and perform monologues of children in a Medieval Village and fully engage in the culture and life of the time period through literature and multi-faceted project-based learning.
How We Differentiate Instruction in Sixth Grade
Sixth grade provides students a nurturing environment in which individual differences are valued. Learning opportunities are created for students on their personal academic level. Each student's level provides a challenge as well as a reward. We communicate with students about their individual progress and are respectful of their strengths and weaknesses.
How We Develop Character and Social Skills in Sixth Grade
In sixth grade we focus on moving students from teacher-directed to self-directed. Sixth graders lead their peers by modeling respectfulness and responsibility. They are tolerant of individual differences and sensitive to the needs of others. We continually give the students support, encouragement, understanding, and love.
How We Prepare Sixth Graders for the Next Stage of Their Education
To prepare sixth graders, we continue to build on their prior skills and knowledge while moving toward higher levels of mastery. They are challenged by a difficult academic course load full of opportunities each day to experience learning success. It is essential that sixth grade students integrate their academic knowledge in preparation for the even more advanced work of middle school. As their days at Wesley Prep come to an end, they leave prepared for success at their next school and look back on their formative elementary years with fondness.