Empowering students with strategies to tackle any learning challenges. The world of our fourth graders expands through handling major research projects, exploring the connections between people, places and things, and exercising their faith.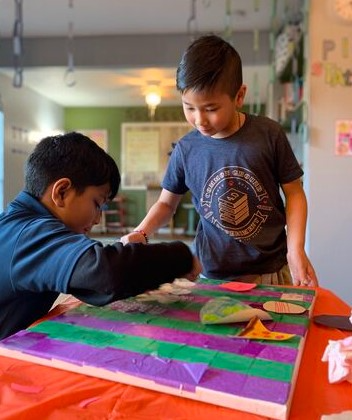 Collaborating with a Student from Heart House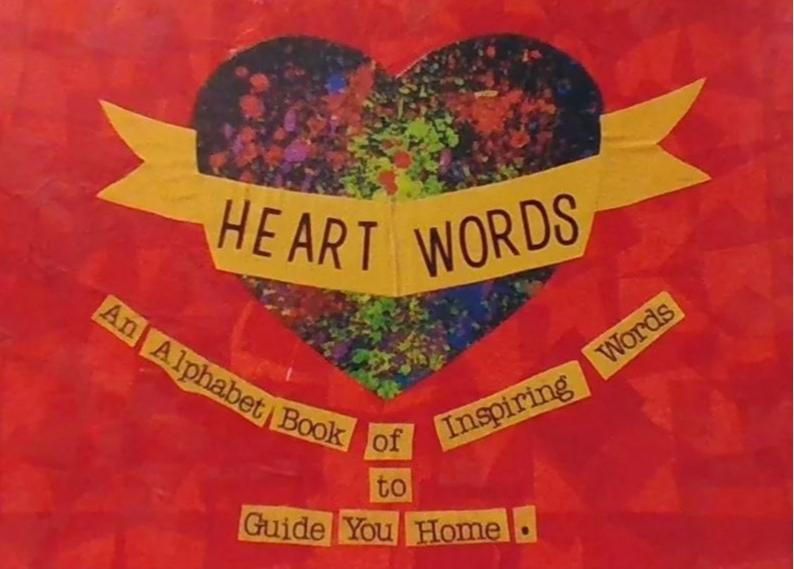 Common Ground Experiment: Heart Words Book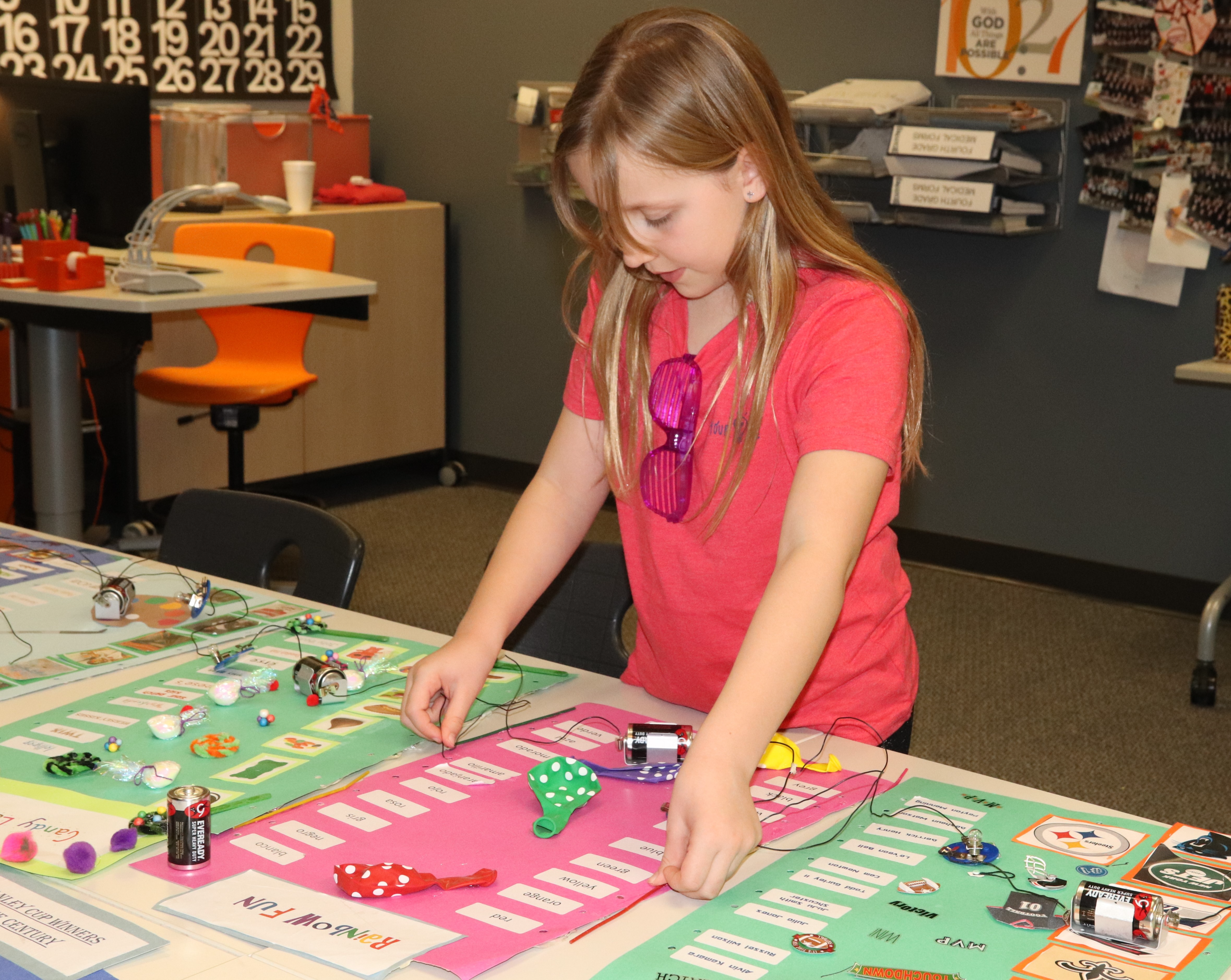 Electricity Project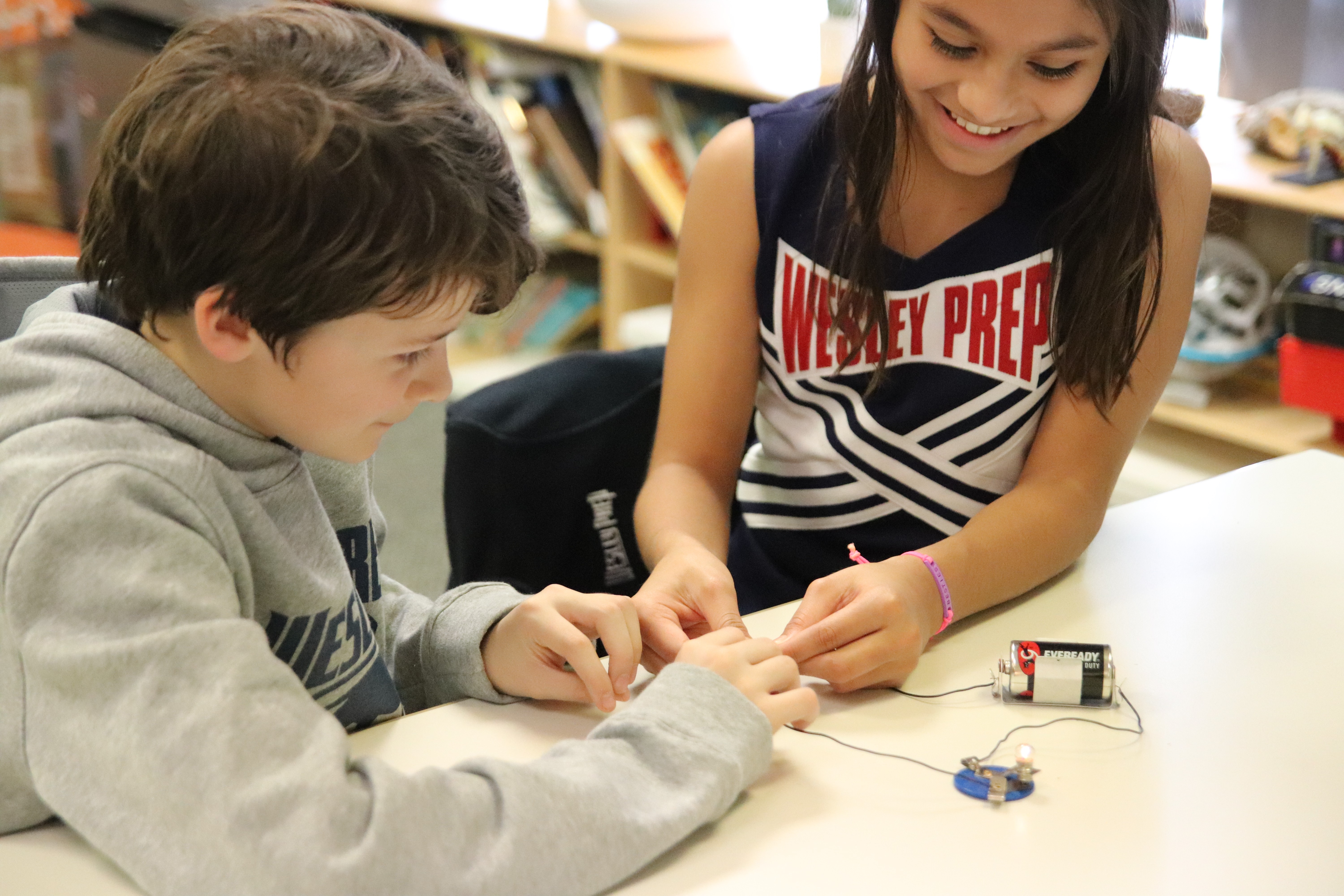 Circuit Connection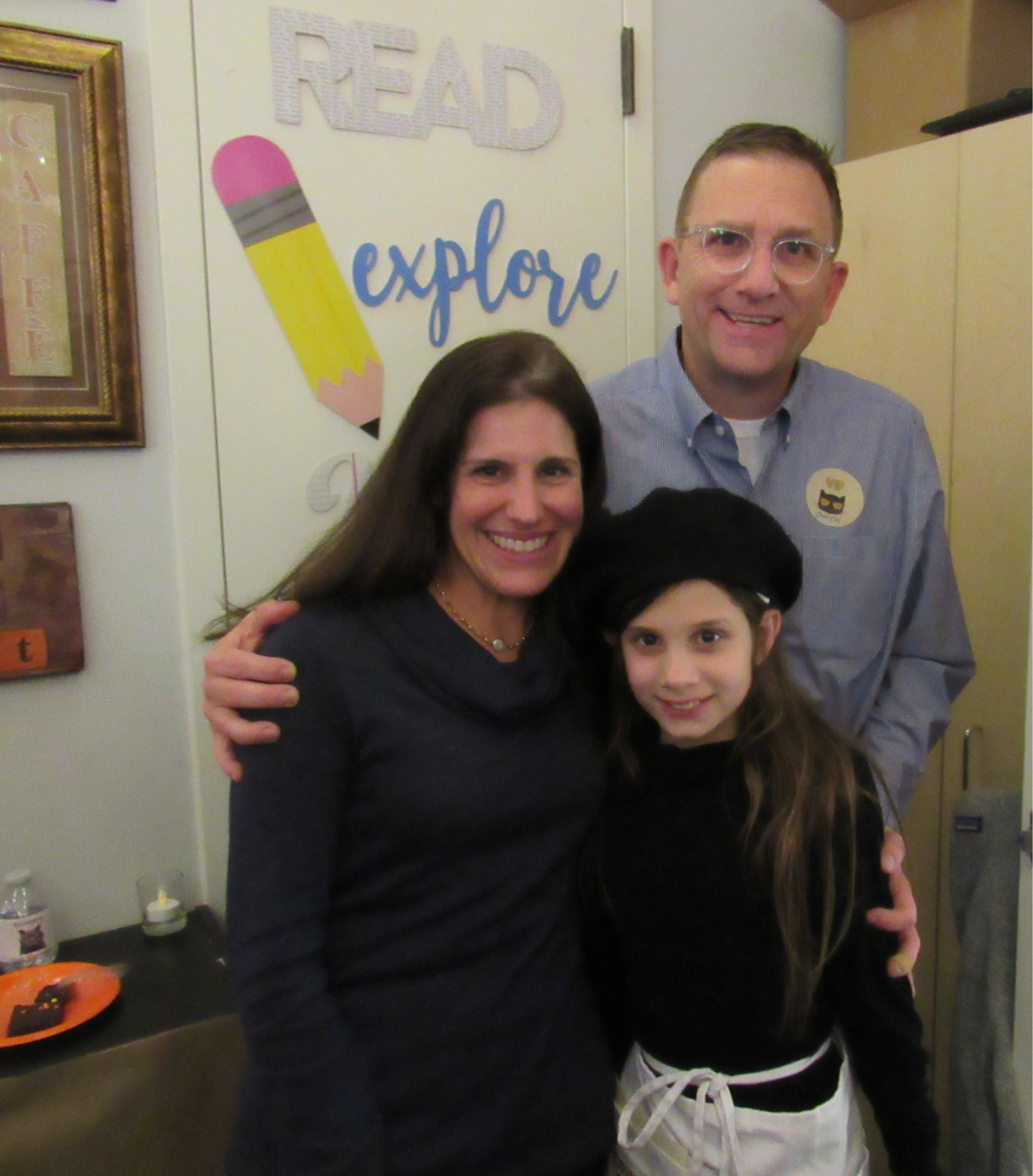 Cool Cat Cafe Poetry Night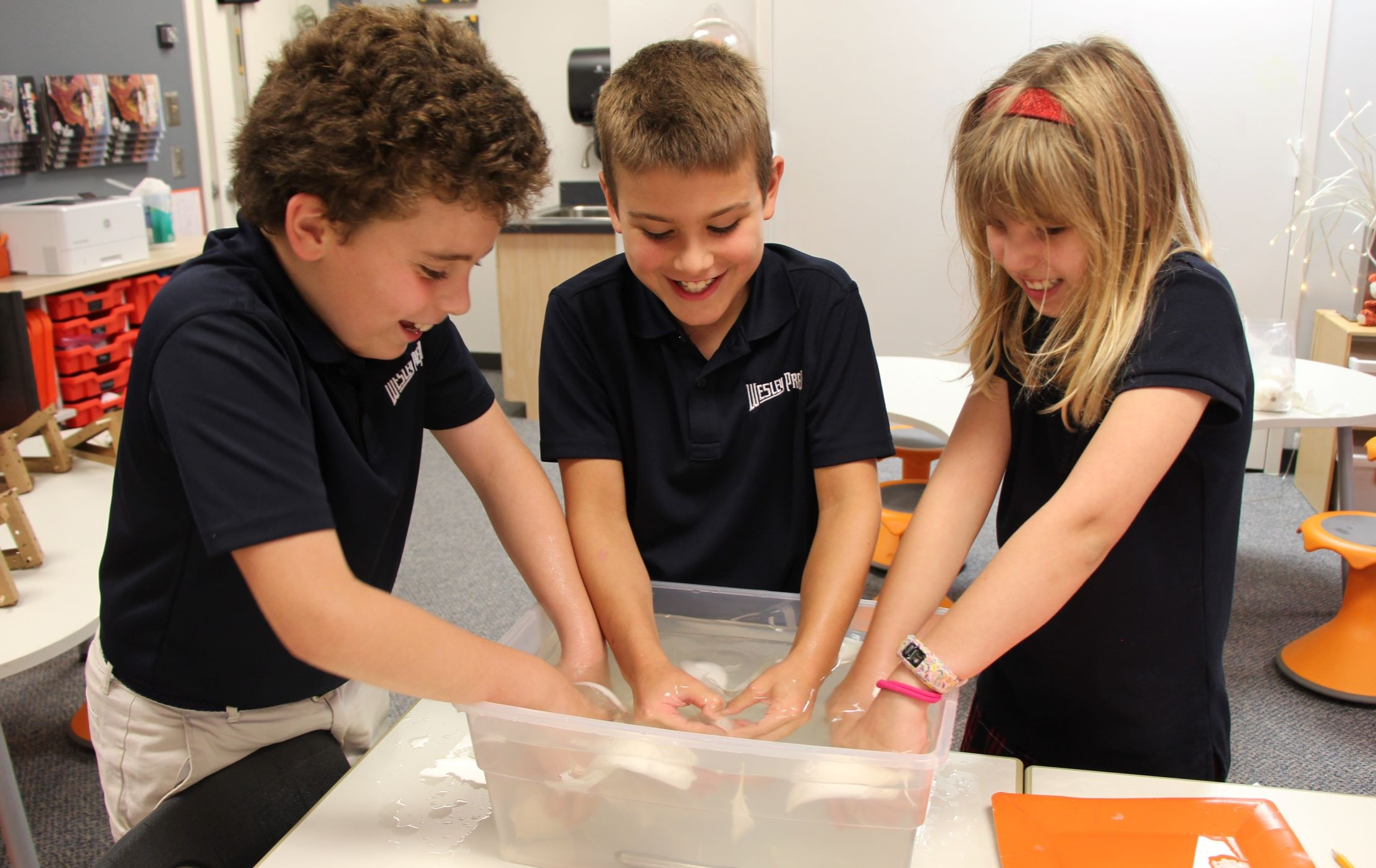 Science Lab
How We Think About Fourth Graders
Fourth graders are independent learners and this is the grade during which the pendulum shifts to more student-centered learning. Up until this point, learning is teacher-directed for the most part, but during fourth grade, students begin to experience long-term projects and extended, deep research. They are given opportunities to choose their topics within certain parameters and they have opportunities to explore their gifts, talents, and interests, thus coming to know themselves more fully as they take more ownership of their learning.
Socially, fourth graders are compassionate and enthusiastic, with an openness and innocence in the way they relate to one another. The girls might have a catty moment, or the boys might tease a bit, but they are usually just trying out these behaviors for the first time. For this reason, fourth graders are ripe for spiritual growth. They are able to understand, discuss, ponder, and put into practice what it means to be a Christian. One of the joys of teaching this age group at a Christian school is being able to provide students with a filter of a biblical world view. Fourth graders refer back to morning devotion topics in an effort to solve a problem with a friend. They are open and eager to pray for one another and attempt to exercise their faith in God in various ways. This is a foundation more life-transforming and valuable than we realize, so we seize and maximize this unique window of opportunity.
We empower fourth graders to know that they are independent learners and problem solvers able to think deeply, research, and embrace any learning adventure or task set before them. They are provided with opportunities for critical thinking, scaling the heights of Bloom's Taxonomy with many Evaluation and Synthesis level projects. They feel the tension of tackling the unknown and revising, editing and refining a project until it is just right, seeing that learning rarely is a one-sitting activity…they need to let things simmer to truly enjoy the fullness of an activity. They need to feel the sense of accomplishment and satisfaction felt when one completes a job well done. Because of this shift to more project-based learning, lessons on time management and organizational skills permeate everything we do in fourth grade.
In addition to core academics, we hope to instill in students a great sense of joy, peace, and satisfaction in knowing that they are unique, gifted, and treasured children of God. We want them to know that they can consult Him any time, any place in life, and that knowing Him will allow them to live their fullest life.
How We Emphasize and Reinforce Skills in Fourth Grade
We use a strategy-based model of teaching, empowering students with strategies to tackle any learning challenge. We do a great deal of reflecting on HOW we learn what we learn.
In language arts, this plays itself out in our Literacy Binder. We have sections for reading strategy lessons, writing strategy lessons, journal entries, reading logs, post-it reflections, etc. We make our students stronger learners when we can get them to think about what they are thinking (metacognition). For example, they might be taught a strategy lesson on how to read nonfiction text or how to make connections when reading a piece of fiction. The kids take notes and refer back to this section as needed throughout the year as they put these strategies into practice. We keep post-its on hand at all times during reading to stop and note a connection anytime one is made. For example, a student might be reading a story, and a character reminds them of a character from another book; they will write down the connection, and then, at the end of the week, they will sum up all their connections into a reflection letter to the teacher. She responds and the letters are kept in their binder. This is a great way to track our growth as learners. It is amazing to see the depth of the content in the reflection letters as the year moves along.
In writing, the students use the Six Traits model as a framework for any piece of writing. The traits – ideas, organization, fluency, voice, word choice, conventions – are taught one by one with examples and practice to support each. As the year progresses, they are able to use this common trait language to talk about their own writing and the literature we're reading as well.
Due to our small class size and the readiness of our students, our math curriculum goes beyond typical fourth grade content. We focus not only on computation, which is important, but we also emphasize a deeper understanding of number patterns, math concepts, logic, problem-solving strategies, and reasonableness so that students can be exposed to and solve higher-level math problems both in the classroom and in the real world. Daily mathematics instruction will include whole group, small group, and some self-directed activities. When new skills in math are introduced, students are shown various ways to solve, and students are encouraged to select which way works best for their learning style.
The science curriculum includes strands of life science, physical science, and earth science using hands-on experiments, in-class research and projects, along with various texts. Students learn science concepts through inquiry-based instruction which fosters both STEM and critical-thinking skills the students will need in future grade levels.
Social studies skills are primarily taught and reinforced in tandem with language arts skills, as we read and reflect on the content, then do a long-term research project or hands-on experiment.
How We Use Project-Based Learning in Fourth Grade
Projects lend themselves to integration of subject areas as well as differentiation to accommodate specific learning needs of students. For example, we start the year with an overarching theme of "adaptation" and talk about how the class will have to adapt to a new learning environment in the fourth grade. Here's how this plays out via project-based learning:
In science, after studying ecosystems and biomes, students study animal adaptations by working in groups of 4-5 to create habitats in the classroom for Dwarf African frogs, Fiddler crabs, and millipedes. During this unit, students will closely observe adaptations animals have made to survive and adjust to their environment through inquiry-based instruction. We enrich our observations with various texts and a field trip to the Dallas World Aquarium where students will participate in a teacher-created scavenger hunt to explore the exhibits as well as question and answer sessions with the DWA staff.

In social studies, we look at the characteristics of each of the four main regions of Texas and the adaptations that are necessary in each of the regions.
Three long-term research projects follow the content lessons:
Students create a "Biome Brochure" and a 3-D diorama in which they use both the computer lab and books from the library to research a biome of their choosing. During the research process, they find information about the location and climate of their biome, interesting animals and plants that live in their biome, and study the food chain by finding producers, consumers, and decomposers in their biome. In additional to finding other facts about their biome, they will research a conservation issue, whether that is an endangered species or destruction that is occurring in their biome. Then, they will research what people or organizations are doing to help the endangered animal or what's being done to stop destruction. Students will use the research they have done in class for two projects. They will make a 3-D diorama that represents their biome, and they will create a brochure using Microsoft Publisher in the computer lab. In addition to inputting the information they research into their brochure, they will learn how to insert pictures, cite sources, adjust margins, font and font size, and adapt the page design and color scheme for an overall polished project. At the outset of both projects, the students receive a rubric and a checklist to let them know how they will be graded and help them stay organized along the way. While students will have the same rubric, the project can be adapted or expanded to meet the specific needs of the students.

Working in teams, students create a documentary on a specific region of Texas. This documentary must include content on the climate, weather, vegetation, animals, major cities, and other interesting facts about the region. Research notes are taken, sources cited, pictures downloaded, and a script is written. Each student in the group narrates a part of the script. They will make the documentary as if they are working for the Discovery Channel. They will have watched a documentary or two, noting the voice and tone of the narration so that they sound authentic as they write their scripts. Using Photostory, all of these pieces are put together into a realistic documentary.

Lastly, after reading about the first Texans, students research Native American groups who lived in each region of Texas. They make connections between the characteristics of the region and how the Native Americans adapted to survive in that region. After research, they put together a four-sided diorama, color coded to match a color-coded map of Texas. Their diorama must include a 3-D dwelling authentic to the region, constructed on Community Construction Kit, which is one of our computer programs. These dioramas are used as teaching tools to teach our buddy class (or any younger grade) about the Native Americans from each region of Texas. The same is true for the brochures and documentaries. By the time the kids learn the content, research, create a product, and teach the content to another group, they know the content inside and out.
How We Differentiate Instruction in Fourth Grade
Projects lend themselves to differentiation; however, there are other ways to differentiate as well. Depending on the specific needs of the student, we add extra practice on certain skills or provide a deeper enrichment for those needing a challenge. With a small class, differentiation happens all day, every day, because our teachers have time to address students' needs one-on-one or in small, skill-specific groups.
How We Develop Character and Social Skills in Fourth Grade
The kids love starting their day with devotions with Mr. Bruce and it sets a great tone for the day. We also have daily devotion time within the walls of the classroom and we work to provide a safe place for the kids to examine and openly discuss their faith and character. The more we connect about these issues, the more we provide strategies to handle circumstances that might arise later in life. We read from a devotion book with a brief bible lesson each day, and sometimes one of the kids brings something to share as well. We then end in a prayer. This is a great foundation for the kids as we refer back to these discussions throughout the year when a conflict or struggle arises.
How We Prepare Fourth Graders for the Next Stage of Their Education
We instill organization and a strong work ethic, along with confidence to tackle projects and new lessons independently. These qualities help the students throughout the rest of their lives. Our intimate size allows us to communicate effectively, making sure that what we do from level to level builds incrementally and sets the stage for the next level. Some examples of how we lay the foundation for the next grade include:
Staging Literature Circles to prepare them for the in-depth studies of classics such as Dickens' A Christmas Carol that will be part of their curriculum in the fifth grade

Laying the groundwork for how to tackle research to prepare them for an in-depth research project on a famous American for the Wax Museum in fifth grade

Fostering critical-thinking skills through the use of inquiry-based science instruction helps students become life-long, capable learners

Taking them on a three-day trip to Austin; preparing them for a week-long fifth grade trip at Camp Classen
Constant communication with the goal of building from grade to grade is one of our core competencies at Wesley Prep, and it shows in our graduating students.
How Fourth Grade Fits Within the Continuum of Education at Wesley Prep
Fourth graders are confident in their knowledge, skills and processes and are ready to embrace deeper, more extended research and problem-solving opportunities