A curriculum to build a solid foundation along with hands-on projects that really get kids plugged in. Our first graders participate in small groups and are offered a mix of science, music, art, computer, drama and Spanish classes – with, of course, time to simply enjoy being a kid on the playground.

Veteran's Day Writing Project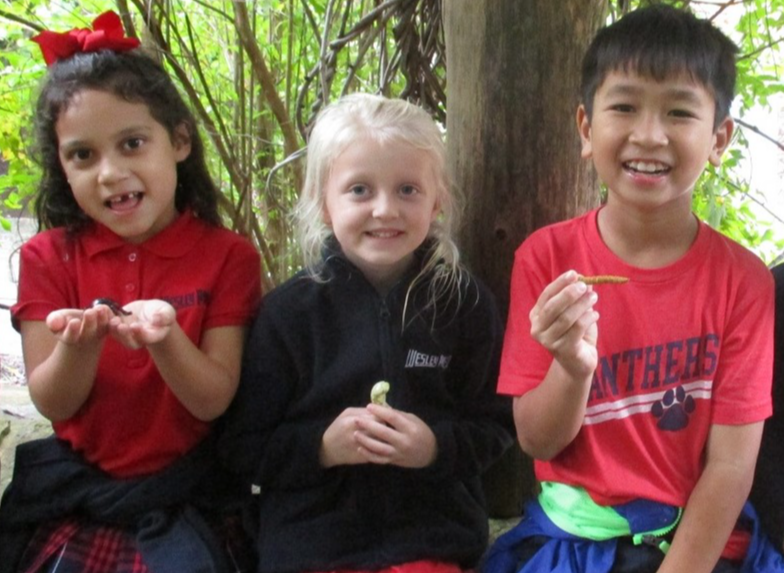 How We Think About First Graders
First graders are given every opportunity to participate in all areas of learning in our school. They are involved in science lab, music productions, art class, computer lab and Spanish classes. All of the enrichment classes are taught with their thinking and listening skills in mind. In addition to regular physical education classes, first graders enjoy time on the playground each day, because free play is essential in a structured movement. The curriculum has been designed to fit their needs and interests. Movement has been incorporated into the classroom regularly to keep attention engaged.
How We Emphasize and Reinforce Skills in First Grade
Learning in First Grade at Wesley Prep follows the Workshop Model of Learning. New skills are presented in a whole group setting. From there, students flow through a time period of small group instruction and independent work stations. This style of learning allows for differentiation to be incorporated throughout each subject, on a daily basis, so that the needs of every student are met. Technology, such as iPads, computers and ActiveBoards are integrated within the workshop.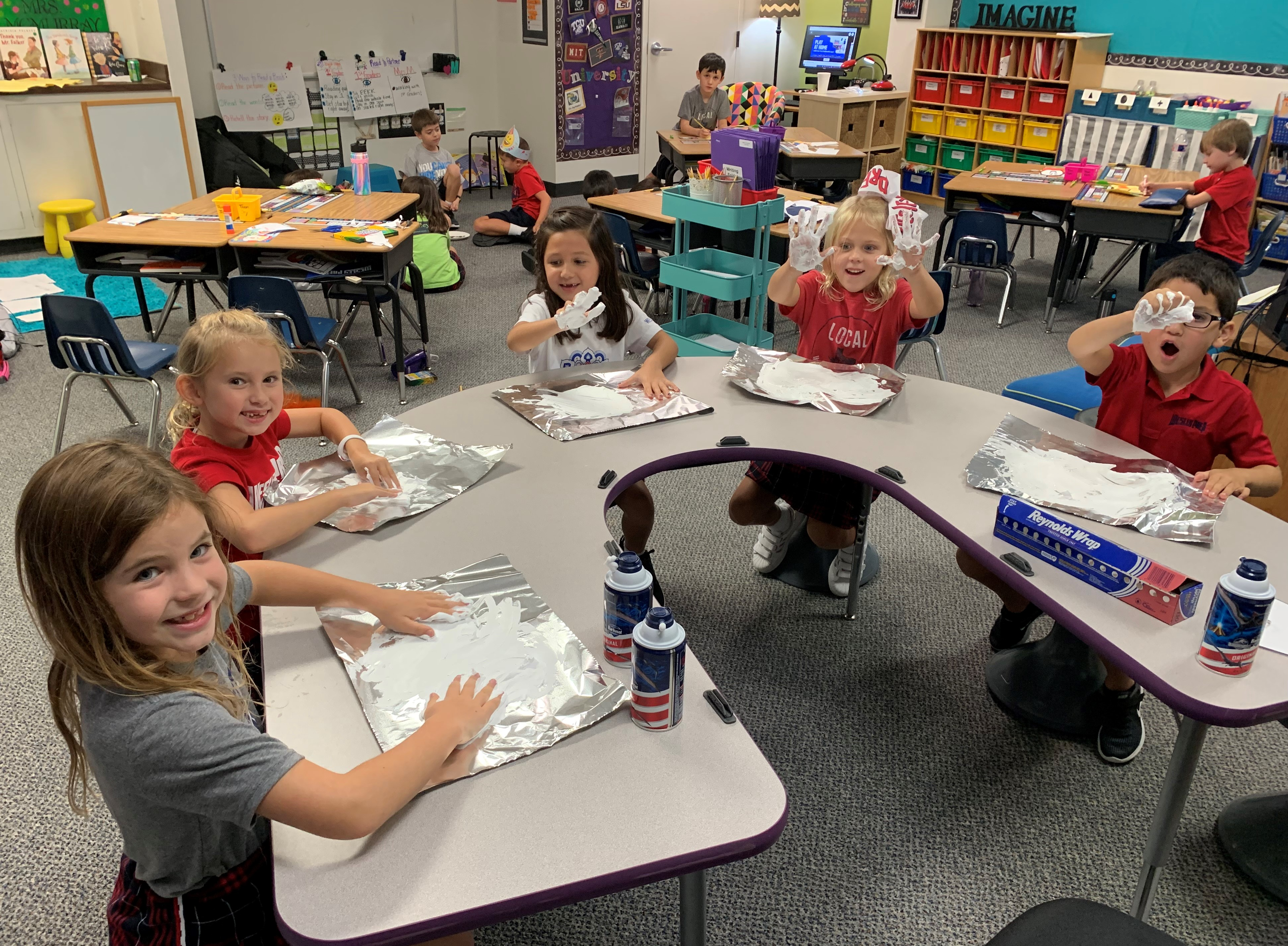 How We Use Project-Based Learning in First Grade
Participatory projects enhance all areas of learning, and we offer many firsthand opportunities for our first graders, such as:
Plays and Readers' Theater, which give meaning to beginning reading

Live-theater field trips

Ocean Animal Research Projects that incorporate reading, science, writing, technology and art.

Computer-lab projects
How We Differentiate Instruction in First Grade
The Workshop Model of Learning allows teachers to differentiate instruction as topics are covered so that needs of each student are able to be met. Most learning objectives will be taught within a small, guided group.
Students also are involved in the Accelerated Reader program, which offers reading and testing on the student's predetermined reading level. Students are free to continue through this program independently at their own pace.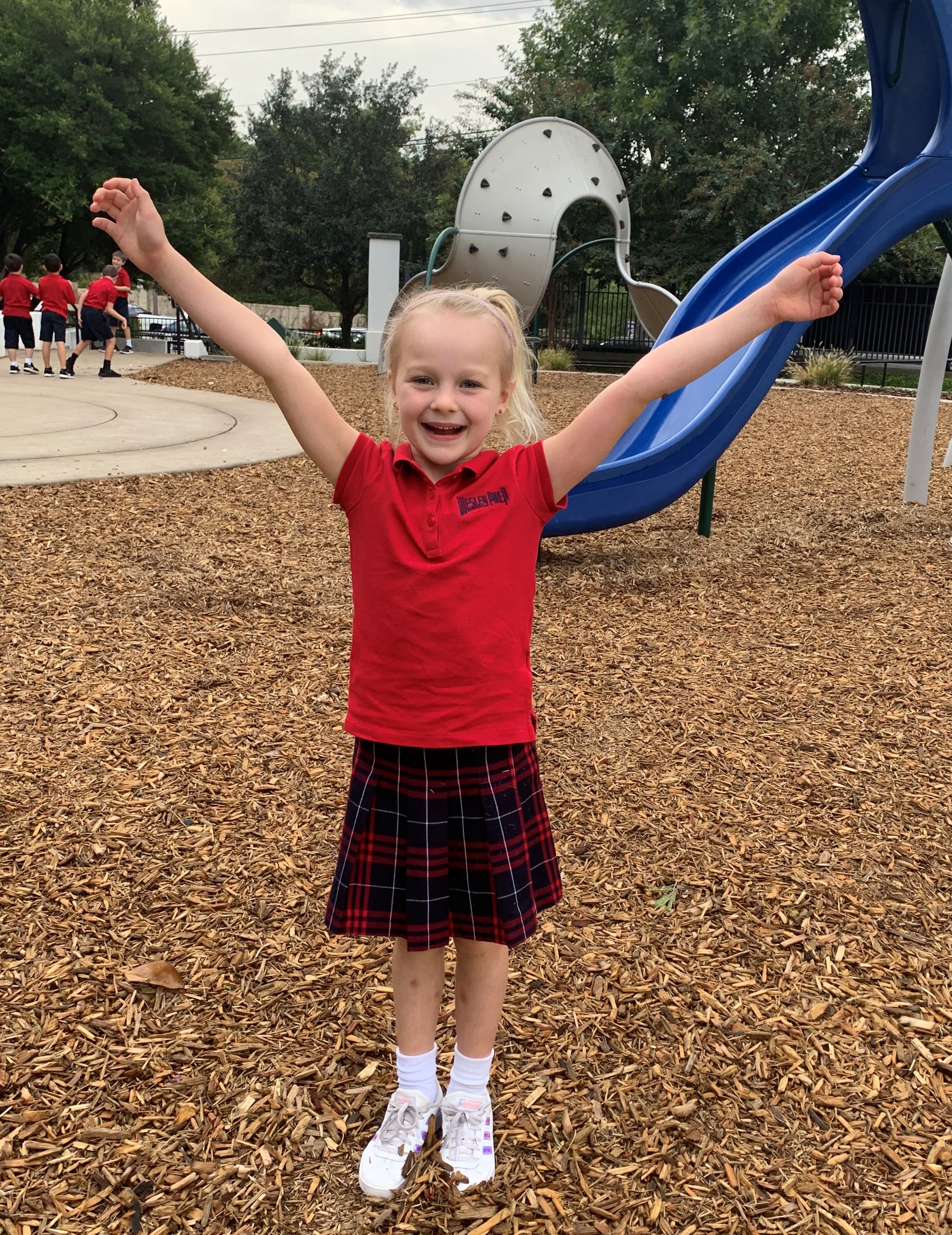 How First Grade Fits Within the Continuum of Education at Wesley Prep
First grade is a transitional grade between preschool and elementary. We gradually build on the standards set in kindergarten, while anticipating the alignment that must come when entering elementary. Students are given free choice Centers at certain periods of the day and lots of movement within the classroom, both at transition times and during breaks. It is important to incorporate play as a learning tool in first grade. Working with the curriculum, this is accomplished with games, group work and songs. Learning experiences for first graders should build attention span and a desire for learning that will keep enthusiasm high for the next grade. This is the time to determine a child's developmental needs and talents and to devise a plan for continued progress in these areas. Our teachers at Wesley Prep continually refine and address the ways each child learns best. Special attention is given to this idea in first grade, so students can continue to learn with high self-esteem.
How We Develop Character and Social Skills in First Grade
Our first graders have jobs and responsibilities in the classroom that change daily. Simple tasks, such as going to the office with a message, watering plants, and helping out in the classroom, foster independence and knowledge of different areas of the school. Social grouping is practiced frequently so students will learn to work and play with different personalities. We talk about practicing kindness, fairness and honesty with others. Realizing that children will copy what they see, our teachers model these traits for all students. It is the quality of the relationship between the teacher and child that often has a long-term impact on the child's character and social skills. We take that to heart.
How We Prepare First Graders for the Next Stage of Their Education
The Wesley Prep curriculum builds skills in a logical progression within each grade, and from grade to grade. We use a nationally approved curriculum for each subject that gives us the confidence we are teaching the necessary skills to proceed to the next level. We also have assessment programs to give documentation that students have mastered the required skills. Any student that has not achieved mastery is given the opportunity for individualized help.